Regular price
Sale price
$12.49
Unit price
per
Sale
Sold out
"The products are excellent! It is a pleasure to do business with your company. I don't often buy things online, but I would happily recommend you to my friends. Service is easily the best I've ever found. You seem prepared to go the extra mile for your clients. So thank you."
Fresh and effective, this streak-free cleaner is great for all glass and mirror surfaces. Made with natural ingredients soaps, pure essential oils.
STREAK-FREE:

Gives you a streak free finish every time with time tested vinegar, coconut soap and alcohol from sugarcane.

FAMILY & PET SAFE:

Formulated with natural ingredients that are safe to use around our families, pets included.

SMELLS AMAZING:

Pure essential oils including Eucalyptus, Clove, Tea Tree & Menthol smell amazing.

NO NASTY CHEMICALS:

No nasty synthetic chemicals, artificial fragrances or colours and dyes.
101 Day Happiness Guarantee!

You're going to love our products! In the unlikely chance that you try one of our products and are not happy with it, we have a 101 Day Happiness Guarantee! Just let us know and we'll give you your money back — no questions asked!
$10 anywhere in Australia, FREE over $89

Your order ships in 2-3 working days from our factory in Melbourne with Australia Post.
Smells Like

Fresh smell of tropical lemongrass with a hint of Australian Eucalyptus.
View full details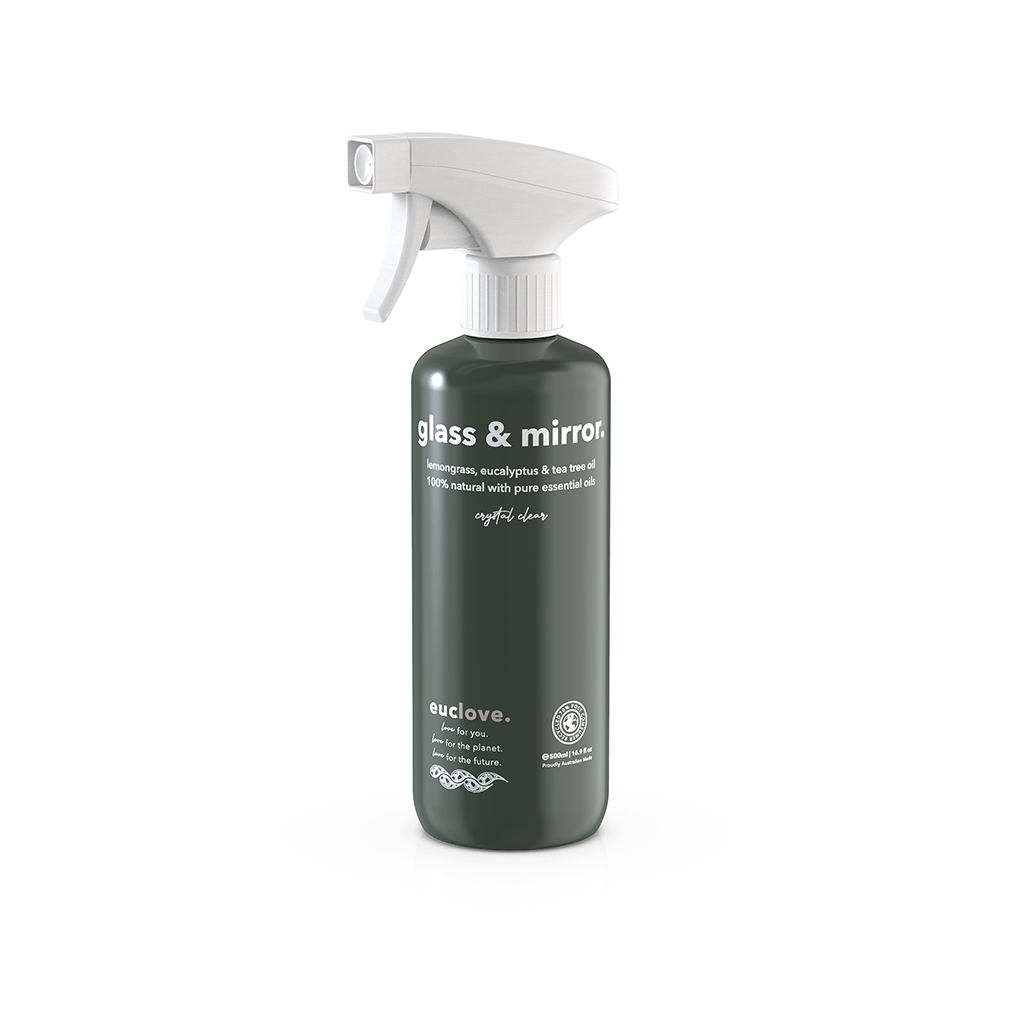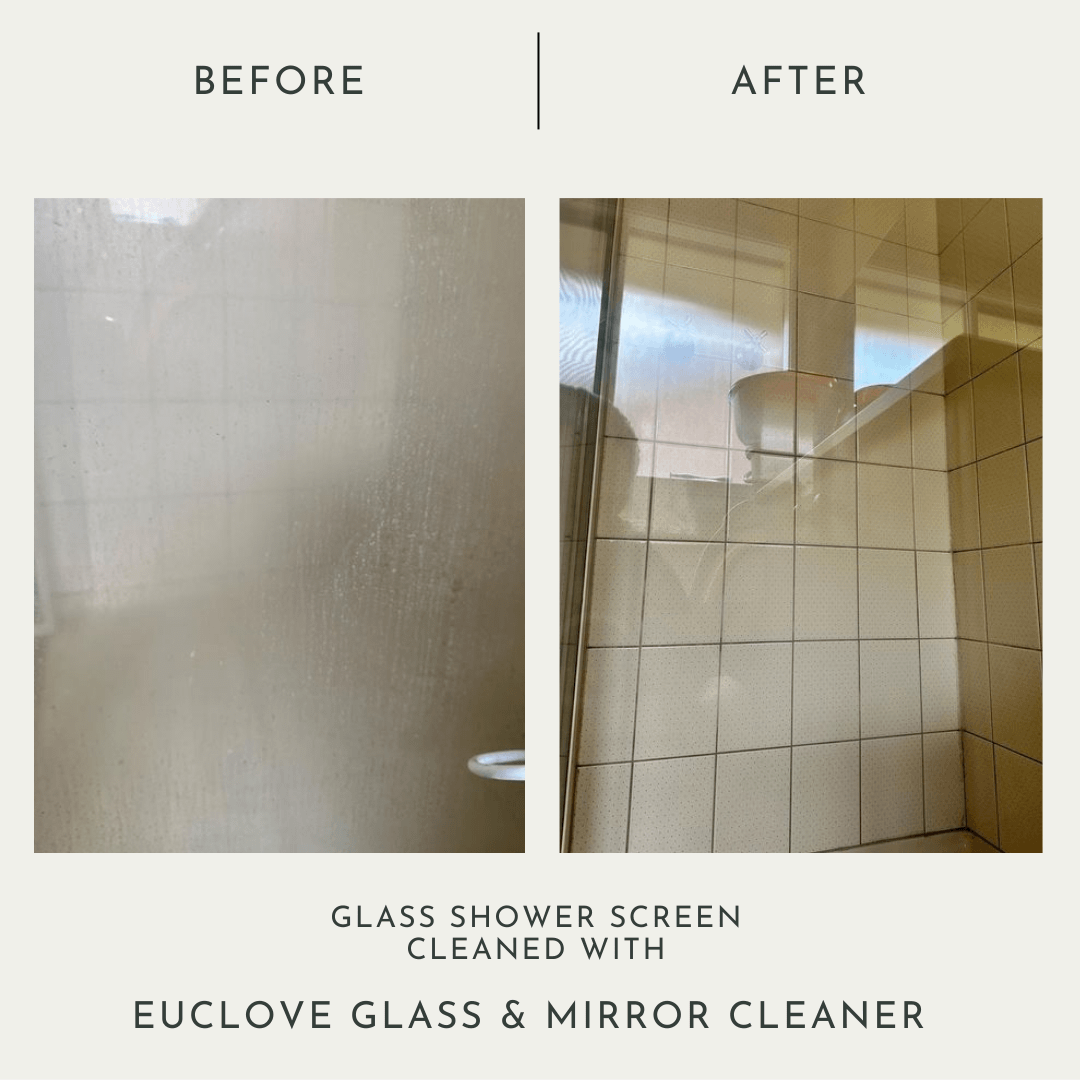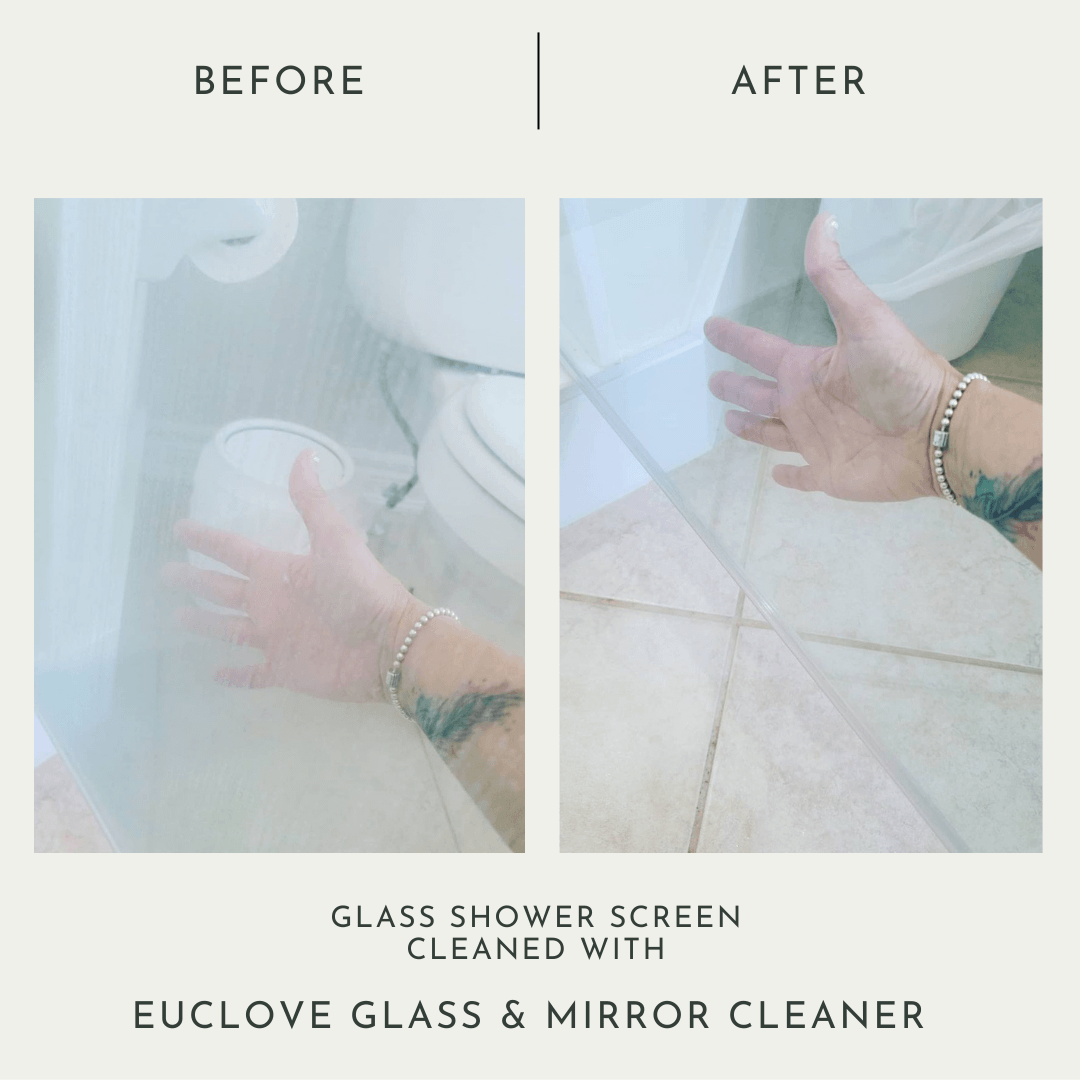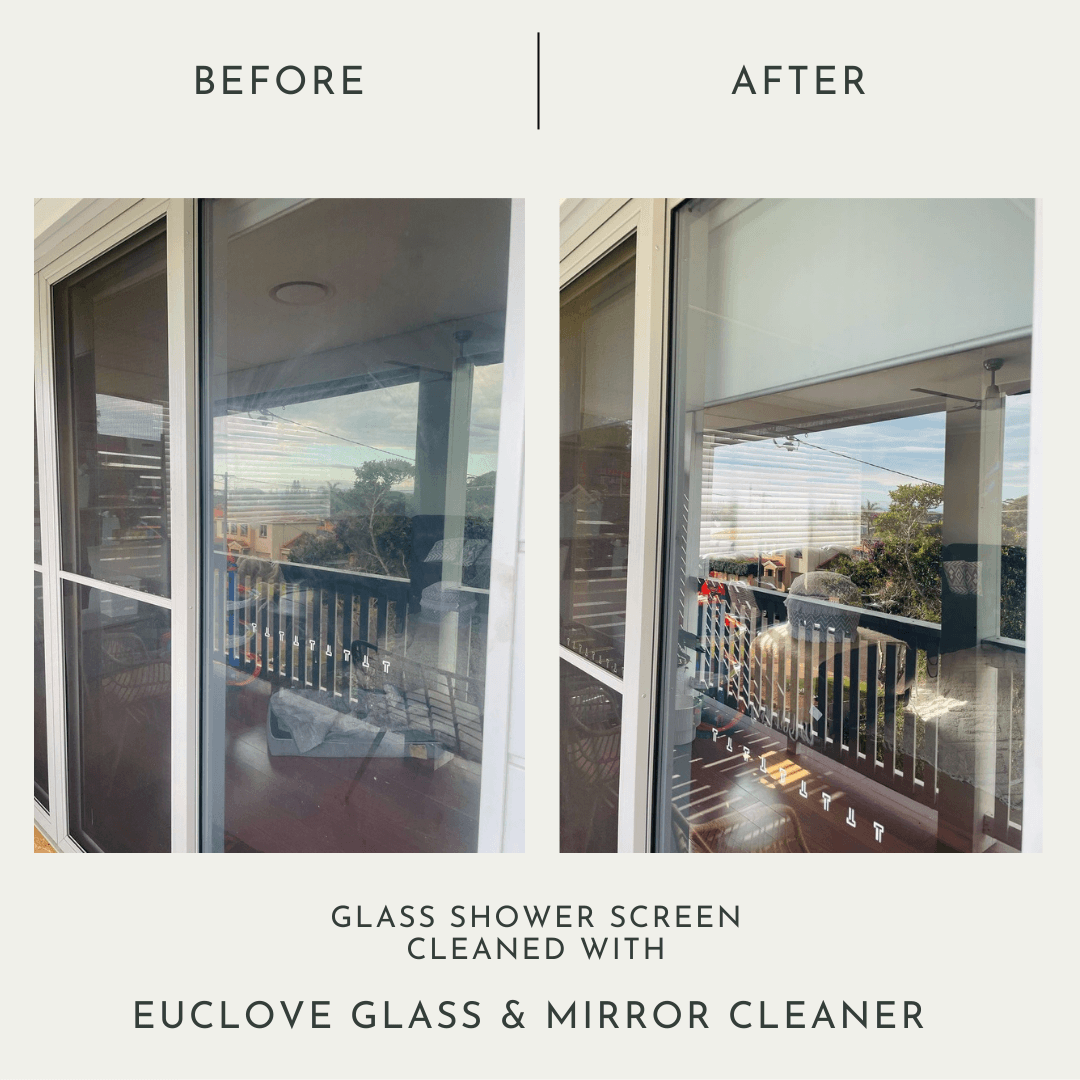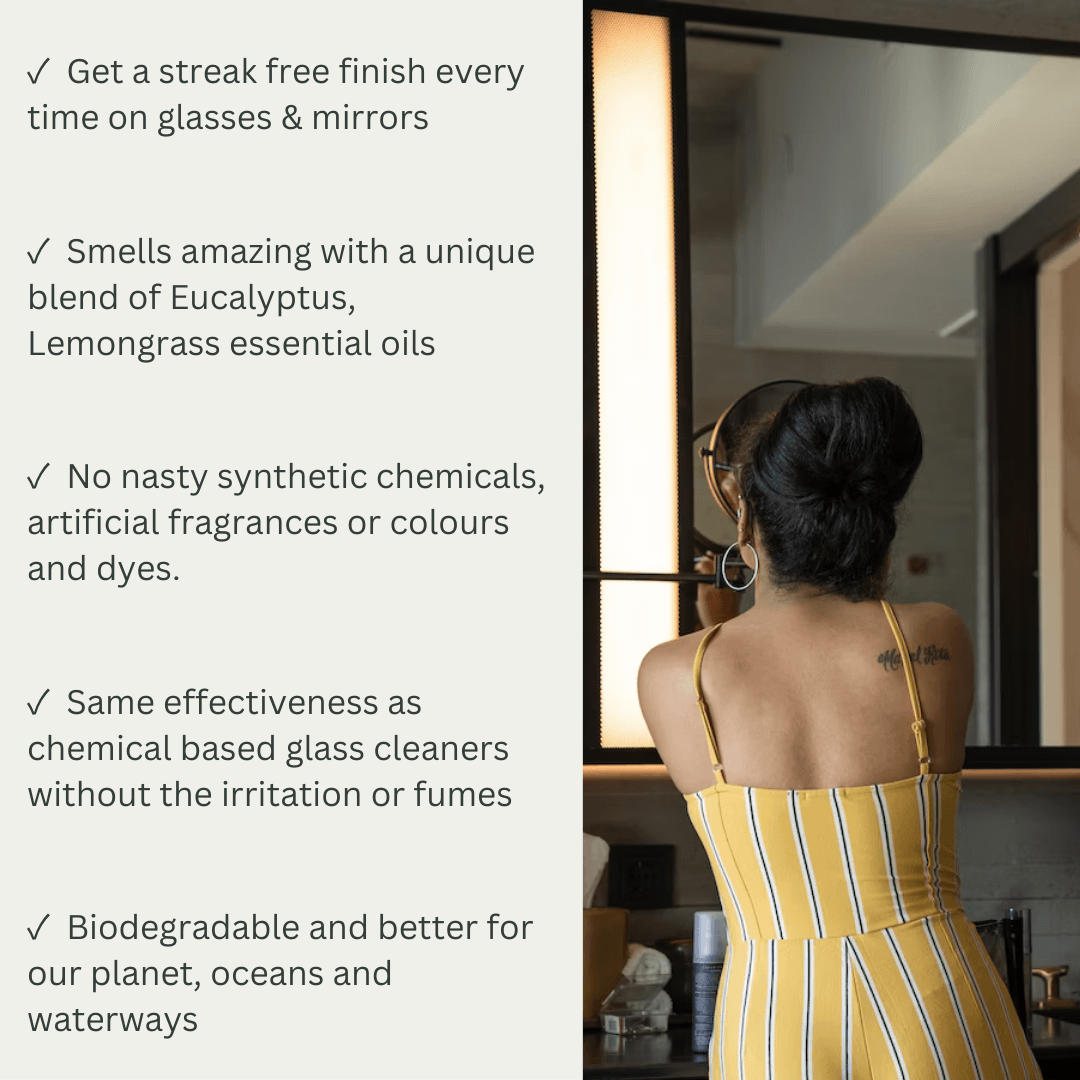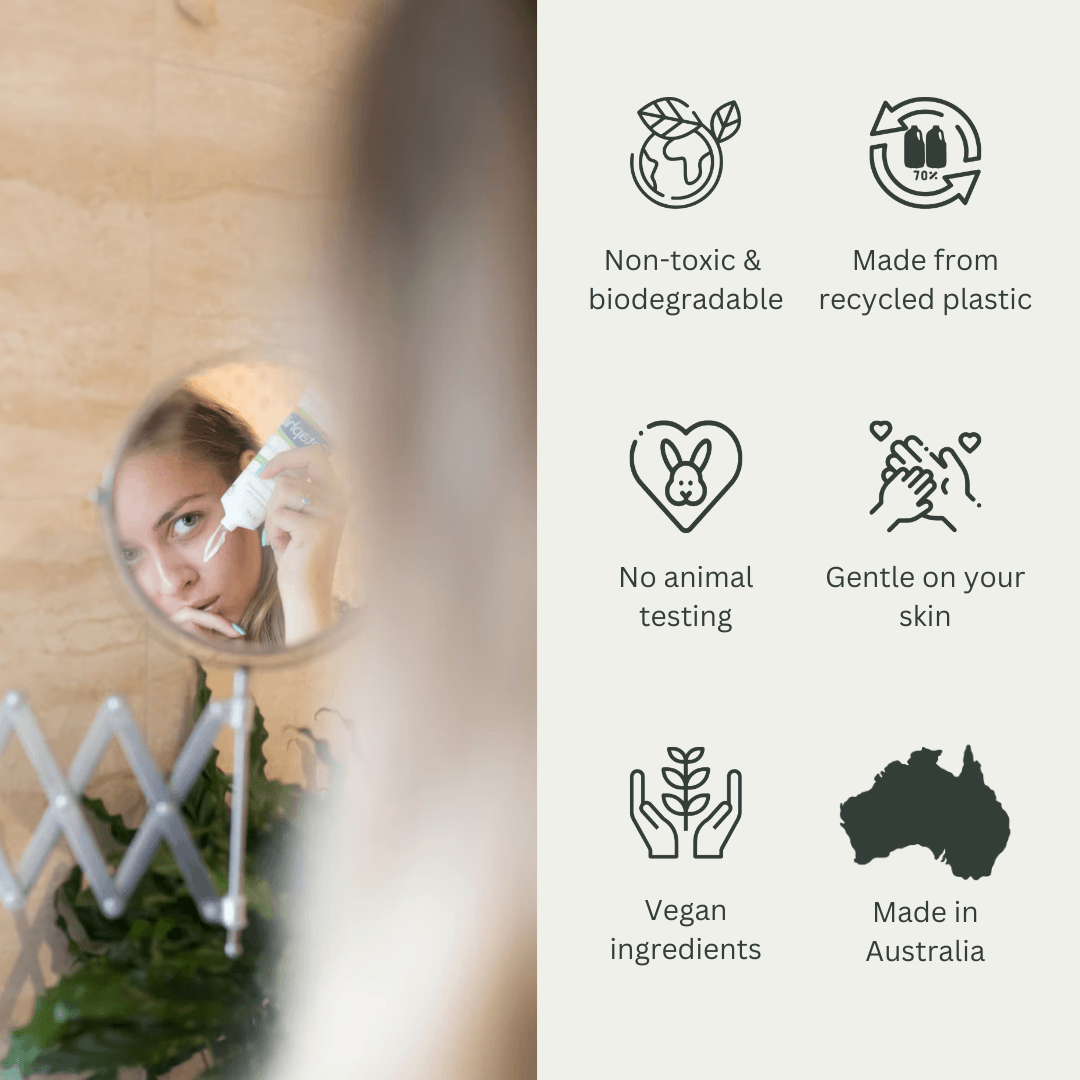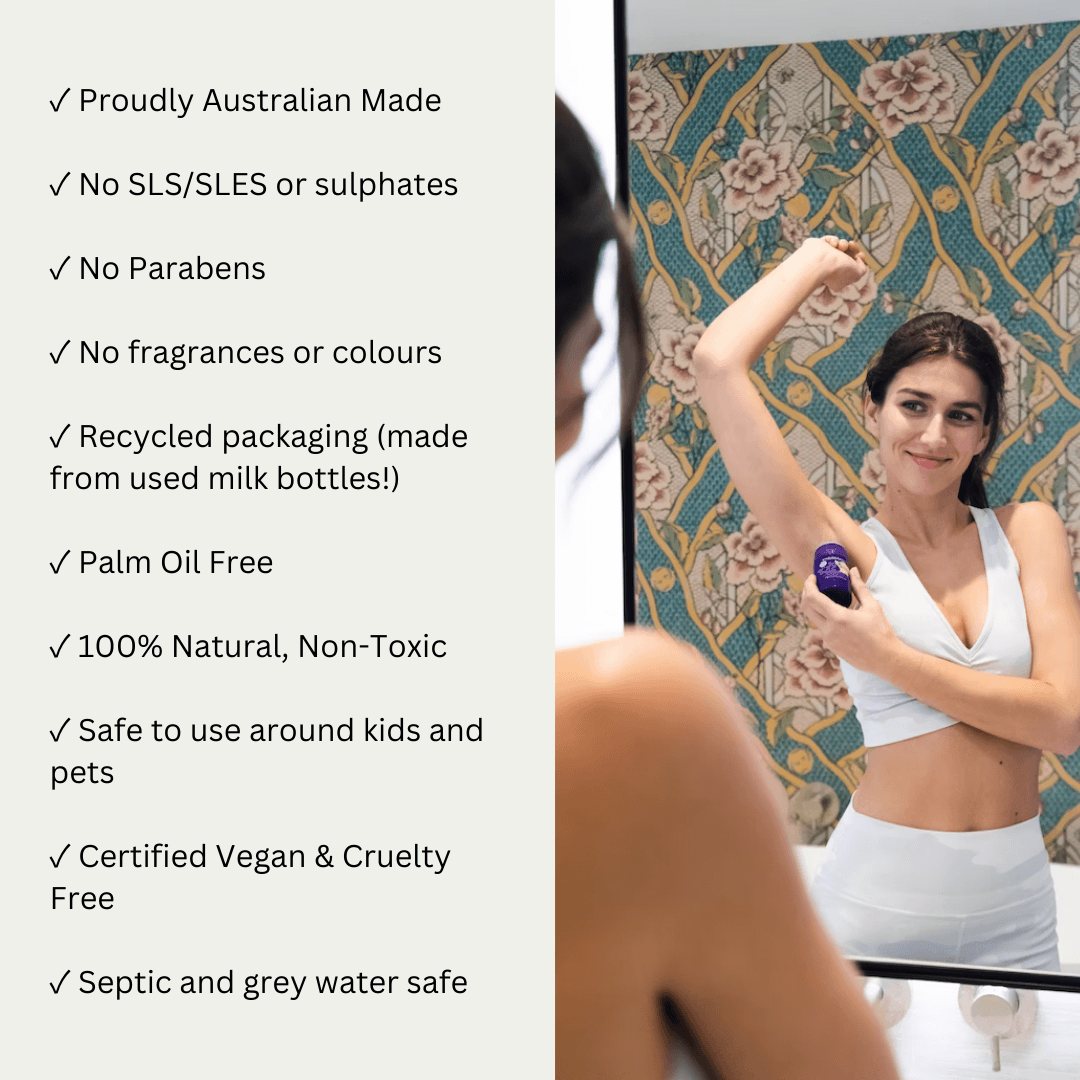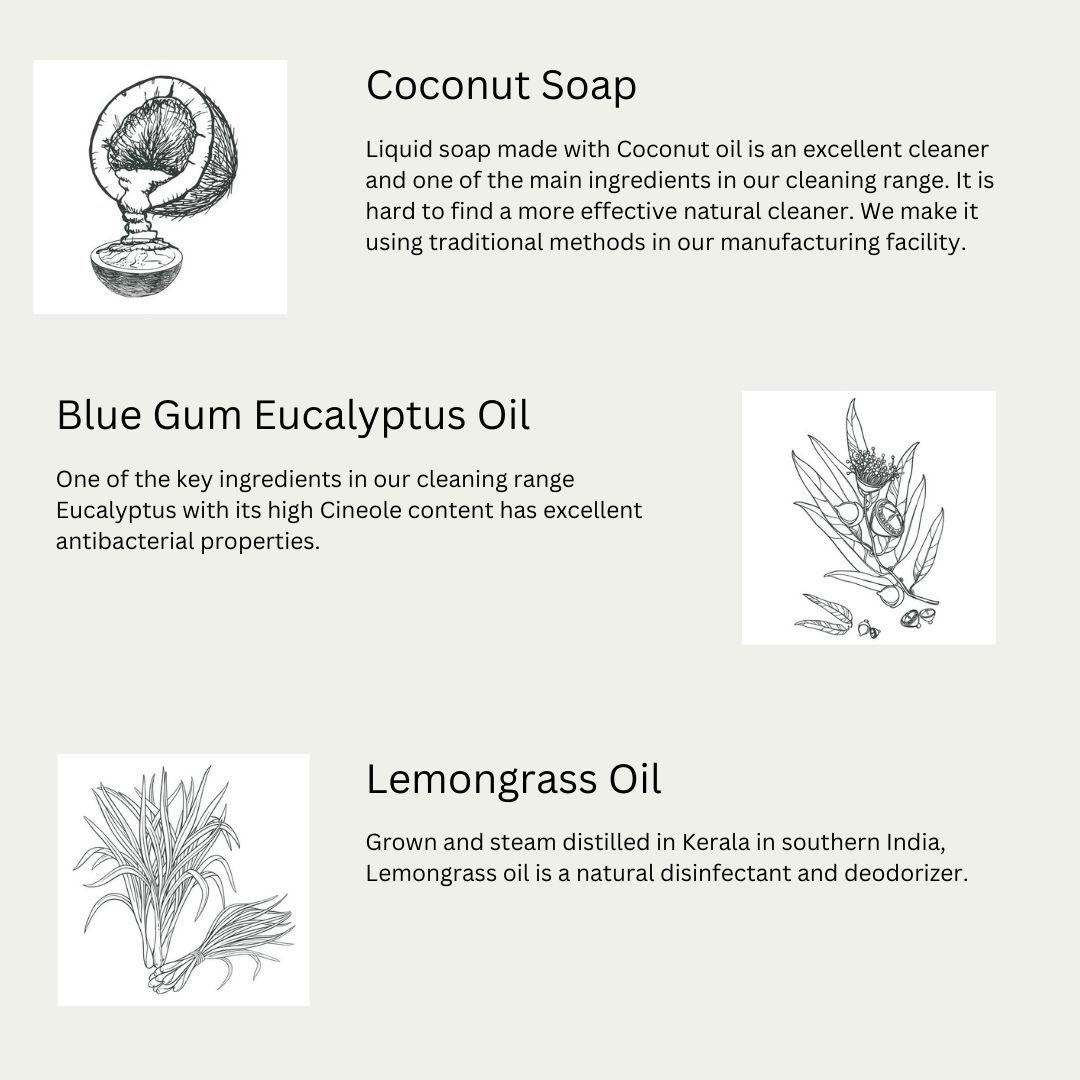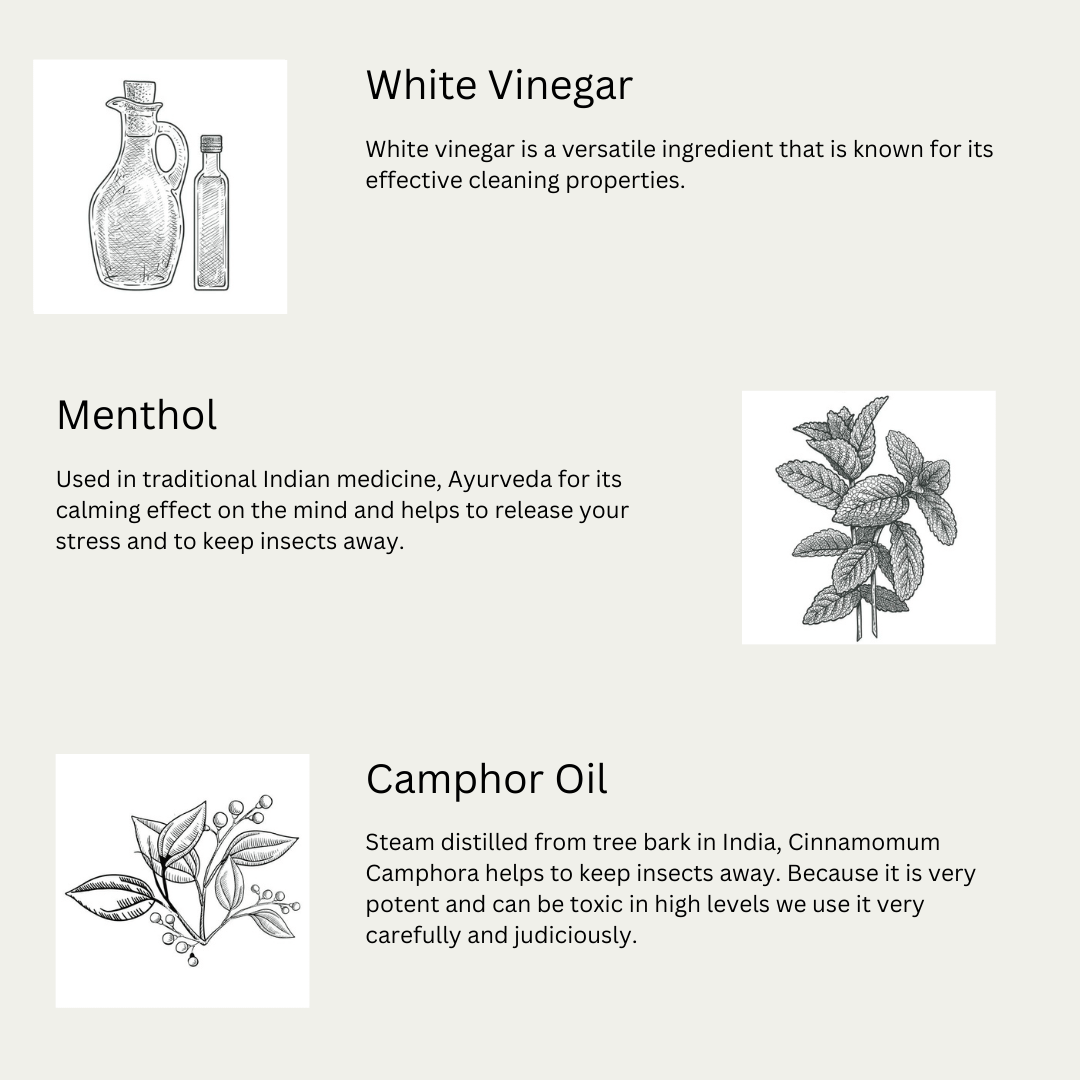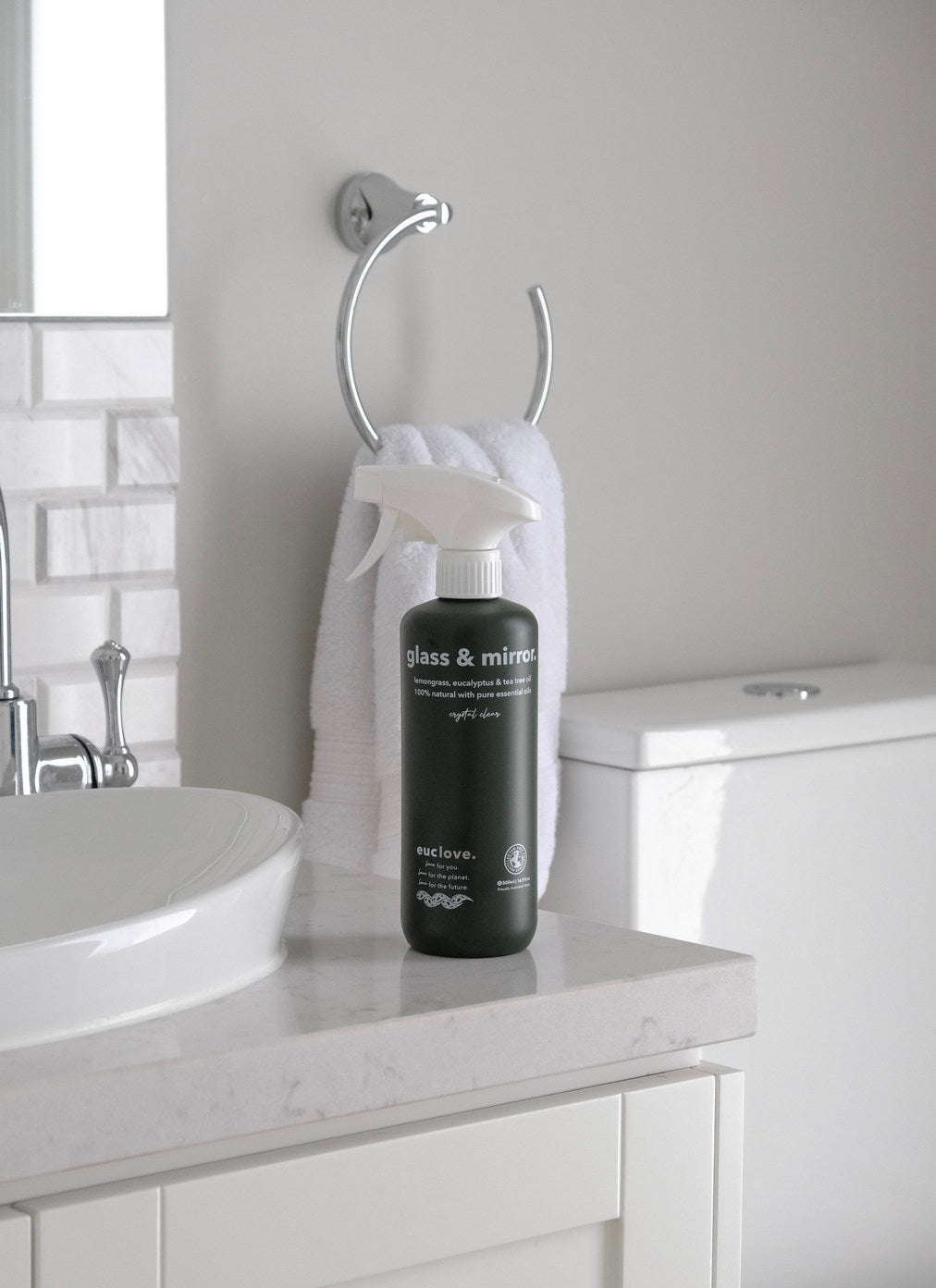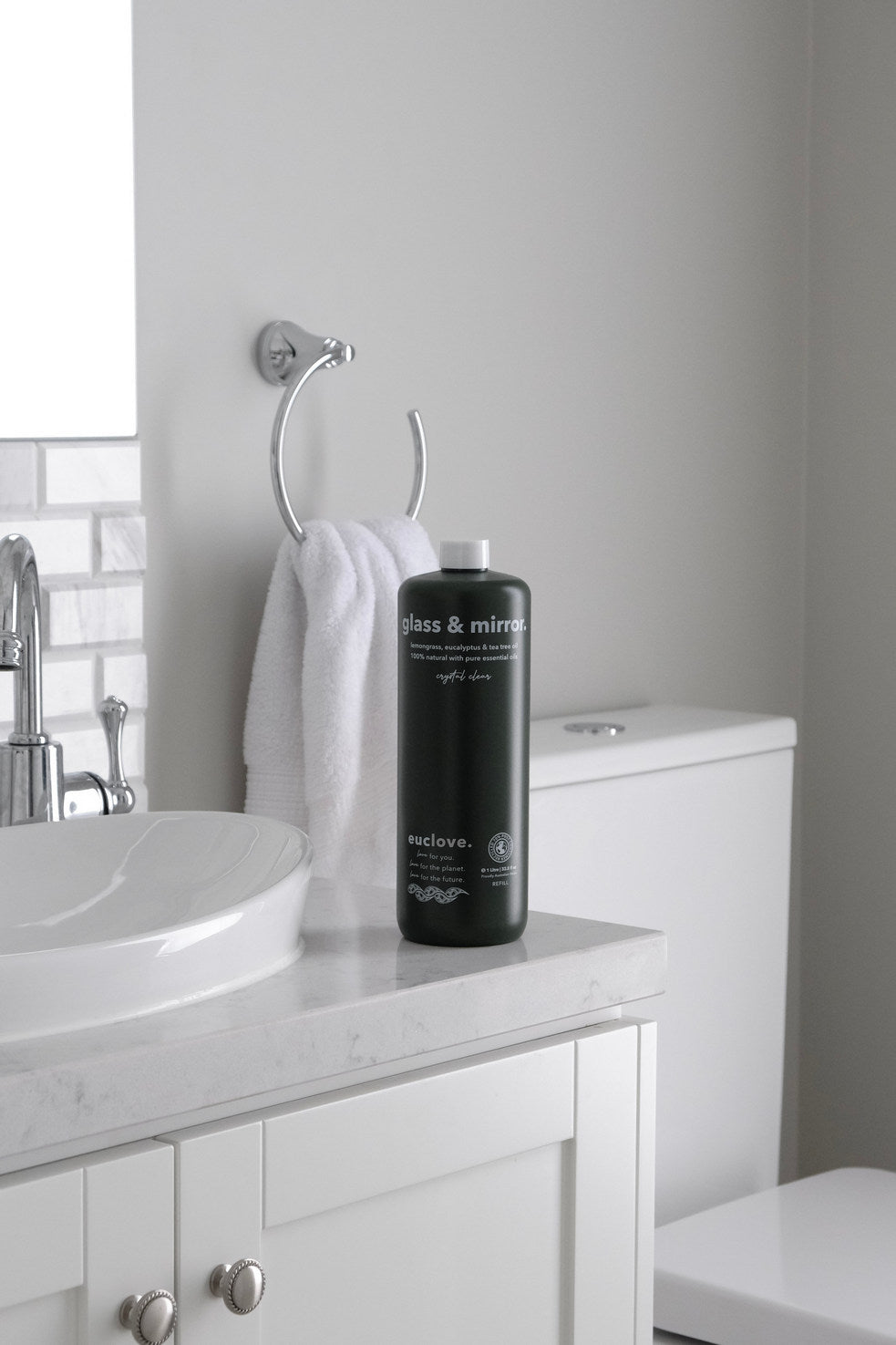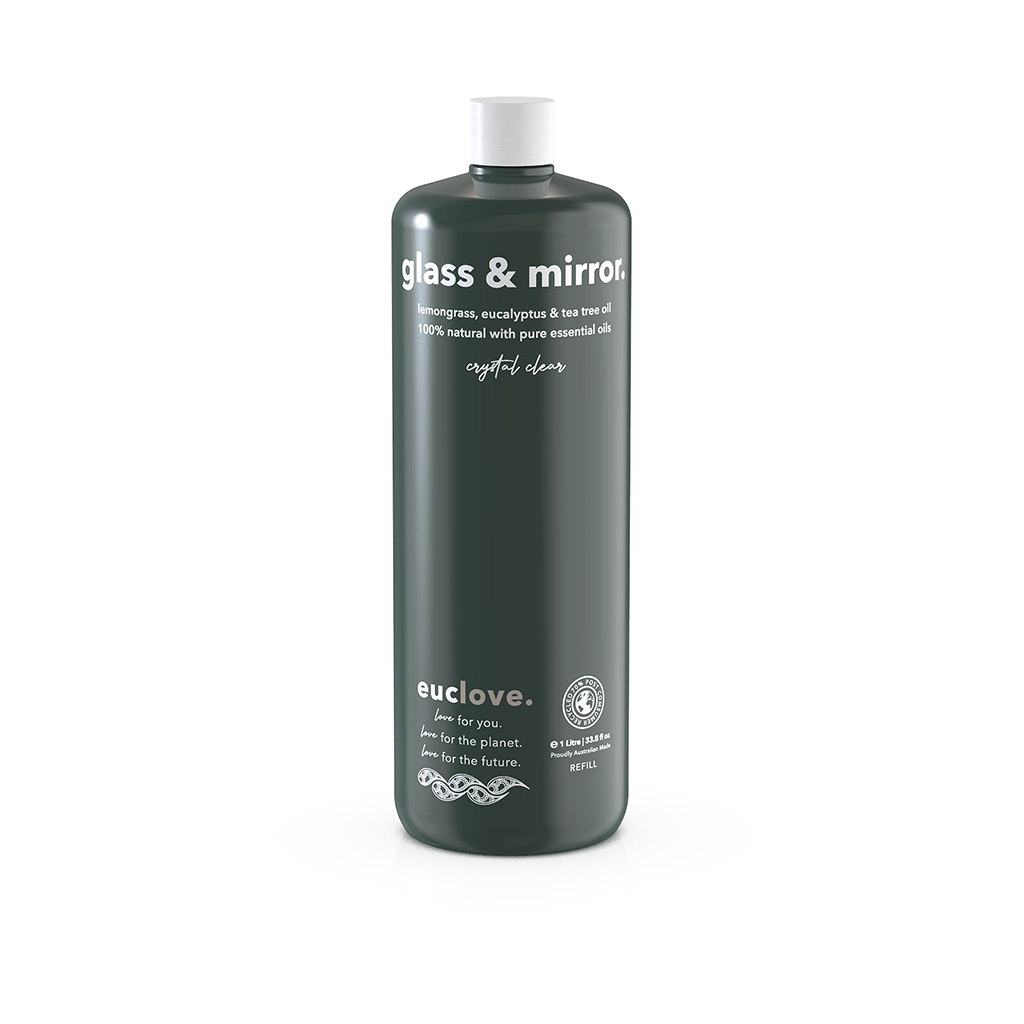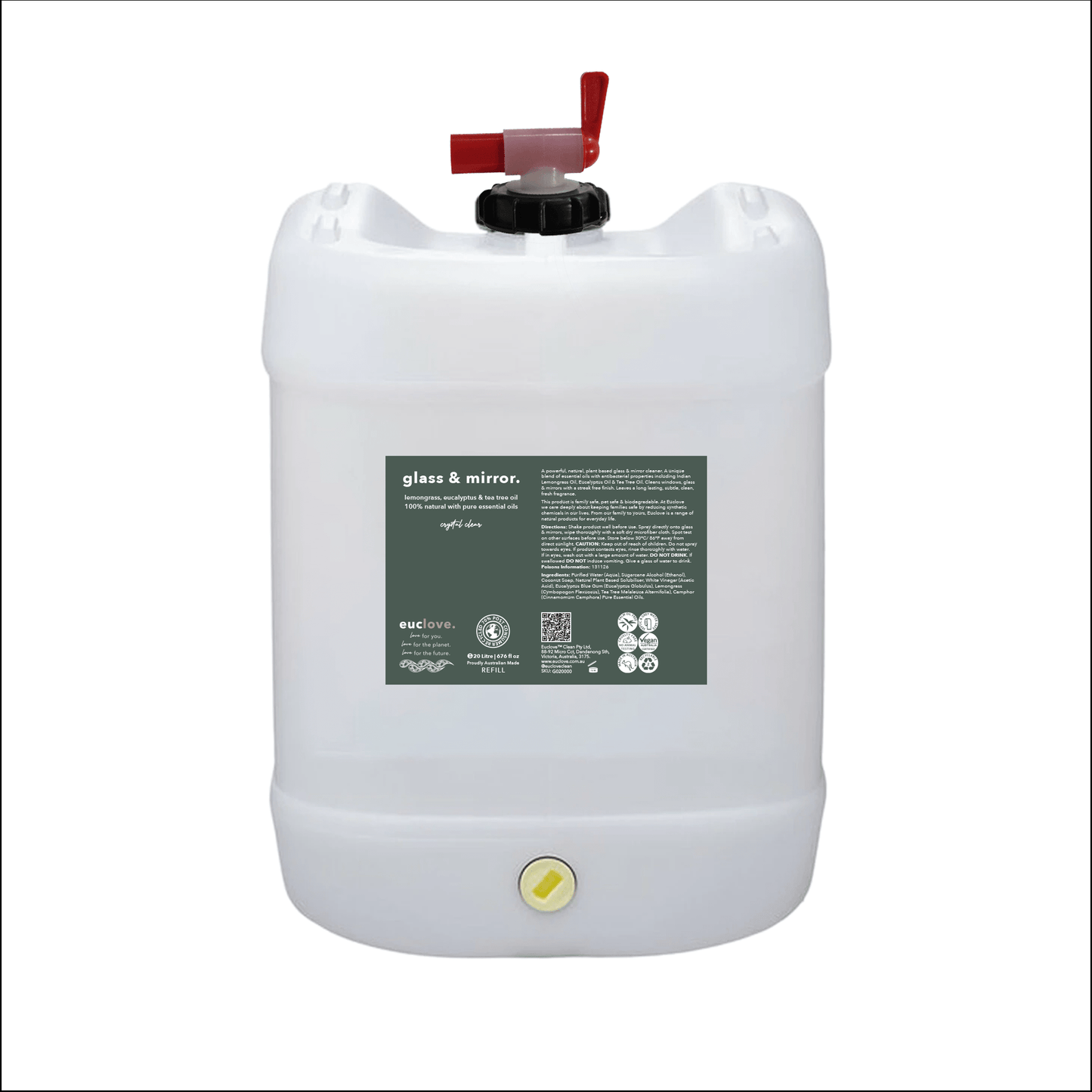 "The products are excellent! It is a pleasure to do business with your company. I don't often buy things online, but I would happily recommend you to my friends. Service is easily the best I've ever found. You seem prepared to go the extra mile for your clients. So thank you."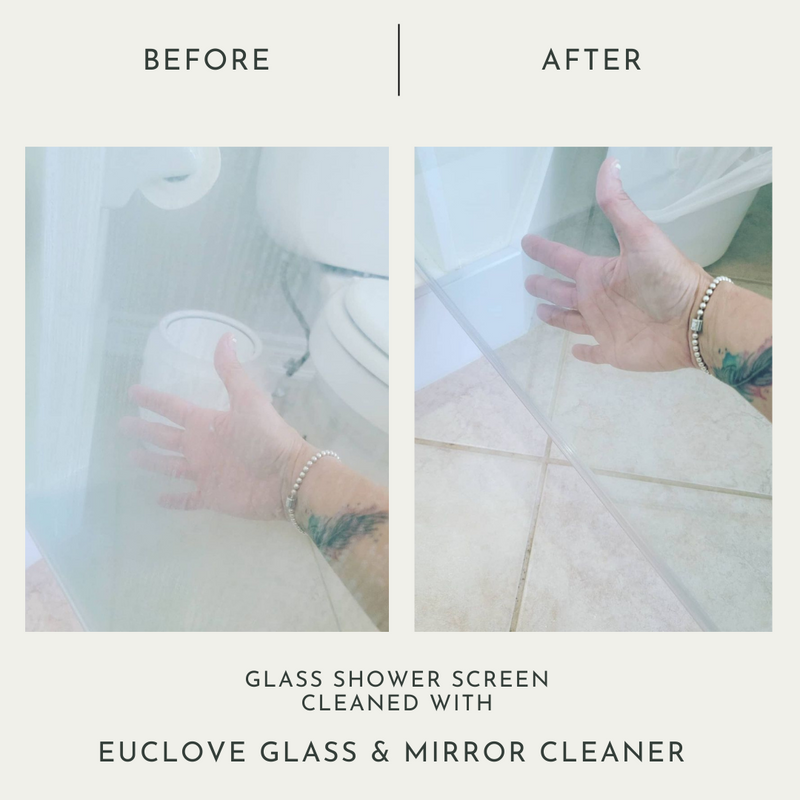 Effective without compromise
There's a common misperception that natural products are not as effective as cleaning chemicals.
Natural ingredients can be just as powerful as synthetic chemicals but without the harmful fumes, allergies and impact on our planet.
"The products are excellent! It is a pleasure to do business with your company. I don't often buy things online, but I would happily recommend you to my friends. Service is easily the best I've ever found. You seem prepared to go the extra mile for your clients. So thank you."
- Anne-Maree, Grindelwald TAS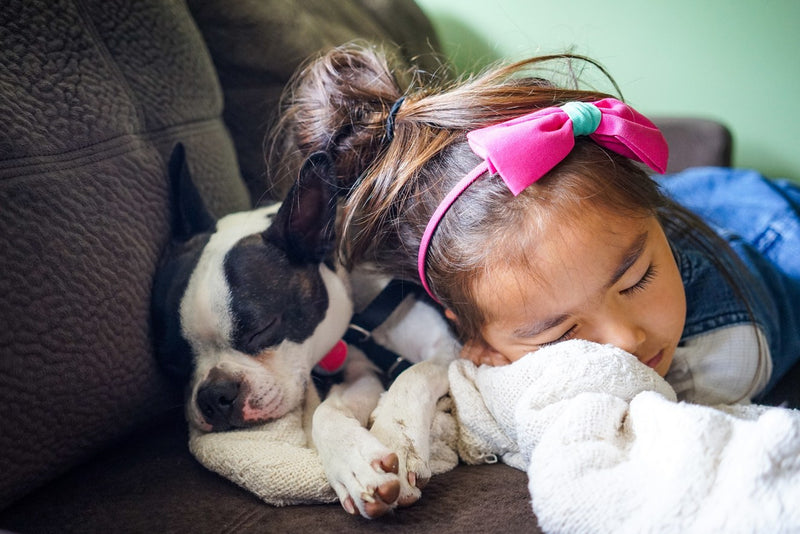 Safe around kids and pets
Did you know that some essential oils can be dangerous for our fur family? It's true! That's why we work closely with veterinarians while formulating our products to make sure they are completely safe for our beloved pets. We understand the unique sensitivities they have, and our vet-approved formula puts their well-being first. 🐾💚
Our product range is safe to use around pets! We care deeply about the well-being of our furry companions. That is which is why we take extra steps to ensure our cleaning products are pet-friendly. 🐶🐱
Amazing cleaner
This is definitely worth your money. No nasty chemicals so you don't have to worry about your family ingesting anything bad. Smells amazing. This with a microfiber cloth can clean any stain on glass and mirrors.
Really good products, I would recommend 👌🏽
Glass and mirror cleaner
The glass cleaner works really well, leaving no streaks
Only just received about an hr ago and already tried 2 of the products out. Smells amazing, does whatnot says on the bottle. The sample stainless steel spray was a bonus and has made my fridge so clean and shiny 🤩 Will be a returning customer for sure!
Love it!!
Love the glass and mirror cleaner, the small is divine and it really cleans beautifully. I use it everyday on my glasses and they stay clean for ages.
Great product 👍👍👍
Have a question? We've answered some common ones.
Q: Can I use it on any glass?

A: Yes, it is safe to use on any glass surface.
Q: How is it different from the chemical cleaner, is it effective?

A: Chemical cleaners have stuff like ammonia, artificial fragrances, solvents that can be harmful to our planet. This glass cleaner is just as effective if not more effective than chemical alternatives.
Q: Can I use it on car windows that are tinted?

A: Yes, this glass cleaner is free from ammonia that can damage tinting. So, it can be used on car windows, mirrors and windshield to leave them streak free. Lint free cloth like microfibre works best.
Q: Can I use this glass cleaner to clean screens and electronic devices?

A: Of course you can - just follow any manufacturer instructions. We recommend spraying the product on a microfibre cloth and then wiping the screen clean with it.
Q: Is it suitable for indoor and outdoor windows?

A: Yes, there is no difference between the two because the products are streak-free.
Still have a question? Hit us up on the Chat or contact us. We love talking to people and answering questions.
For general questions, also check out our FAQ page.
ASK A QUESTION
The benefits of pure essential oils
Every ingredient has a purpose and scientifically proven benefits.
We never use an ingredient just for the smell, even though they smell amazing! Made with care using traditional steam distillation, our therapy grade pure essential oils are sustainably grown in their native lands.
Lemongrass Oil

Grown and steam distilled in Kerala in southern India, Lemongrass oil is a natural disinfectant and deodorizer.

Eucalyptus Blue Gum Oil

The smell of Australiana, blue gum Eucalyptus is a rich source of antibacterial compounds and known for its distinct, fresh fragrance.

Menthol

Used in traditional Indian medicine, Ayurveda for its calming effect on the mind and helps to release your stress and to keep insects away.

Camphor Oil

Steam distilled from tree bark in India, Cinnamomum Camphora helps to keep insects away. Because it is very potent and can be toxic in high levels we use it very carefully and judiciously.

Coconut Soap

Liquid soap made with Coconut oil is an excellent cleaner and one of the main ingredients in our cleaning range. It is hard to find a more effective natural cleaner. We make it using traditional methods in our manufacturing facility.

White Vinegar

White vinegar is a versatile product that is known for its effective cleaning properties.