Regular price
$68.95
Sale price
$59.99
Unit price
per
Sale
Sold out
"The hand washing soap is awesome. I use the sanitiser frequently on my hands and my skin doesn't become dry. This is the only hand soap I have found that stops my hands from drying out. After washing with it your hands feel very nourished from the essential oils."
You and your family can prevent the flu this winter by regular hand washing and sanitising with these natural products.
HELPS KEEP THE FLU AWAY: 

Helps to protect your family this winter and help keep the flu away.
HAND SANITISER KILLS 99.9% OF GERMS: 

This hand sanitizer is the perfect solution for hand hygiene at home, the office, or while you travel, it Kills 99.99% many common harmful germs.

VERY EFFECTIVE KITCHEN CLEANER: 

Tough on grease, oil and food stains. A little goes a long way.



GET A BETTER SLEEP: 

Linen spray with pure essential oil blend of Lavender and Indian Vetiver help you relax and get a good night's sleep.

SUITABLE FOR ALL SKIN TYPES:

 

Natural Vitamin E in the Coconut, Olive & Neem traditional liquid soap makes it suitable for all skin types including sensitive skin
SMELLS AMAZING:

 

Blends of pure essential oils that smell divine and known for their antibacterial and skincare properties.
SMELLS AMAZING: Products with pure essential oil blends that smell amazing in various products.

FAMILY & PET SAFE: 

F

ormulated with natural ingredients that are safe to use around our families, pets included.
MADE IN AUSTRALIA: We make these products in our factory based in Melbourne.

PACK CONTENTS: Hand Sanitiser 300 ml, Kitchen Cleaner 300 ml, Linen Spray 300 ml, Hand Wash with Lemongrass & Himalayan Cedarwood 500 ml.

101 Day Happiness Guarantee!

We have a 101 Day Happiness Guarantee. You're going to love our products so much that we guarantee it. In the unlikely chance that you try one of our products and don't like it, we'll give you your money back — no questions asked!
$10 anywhere in Australia, FREE over $89

Your order ships in 2-3 working days from our factory in Melbourne with Australia Post.
Smells Like

Refreshing and unique natural pure essential oil blends - differs by product.
View full details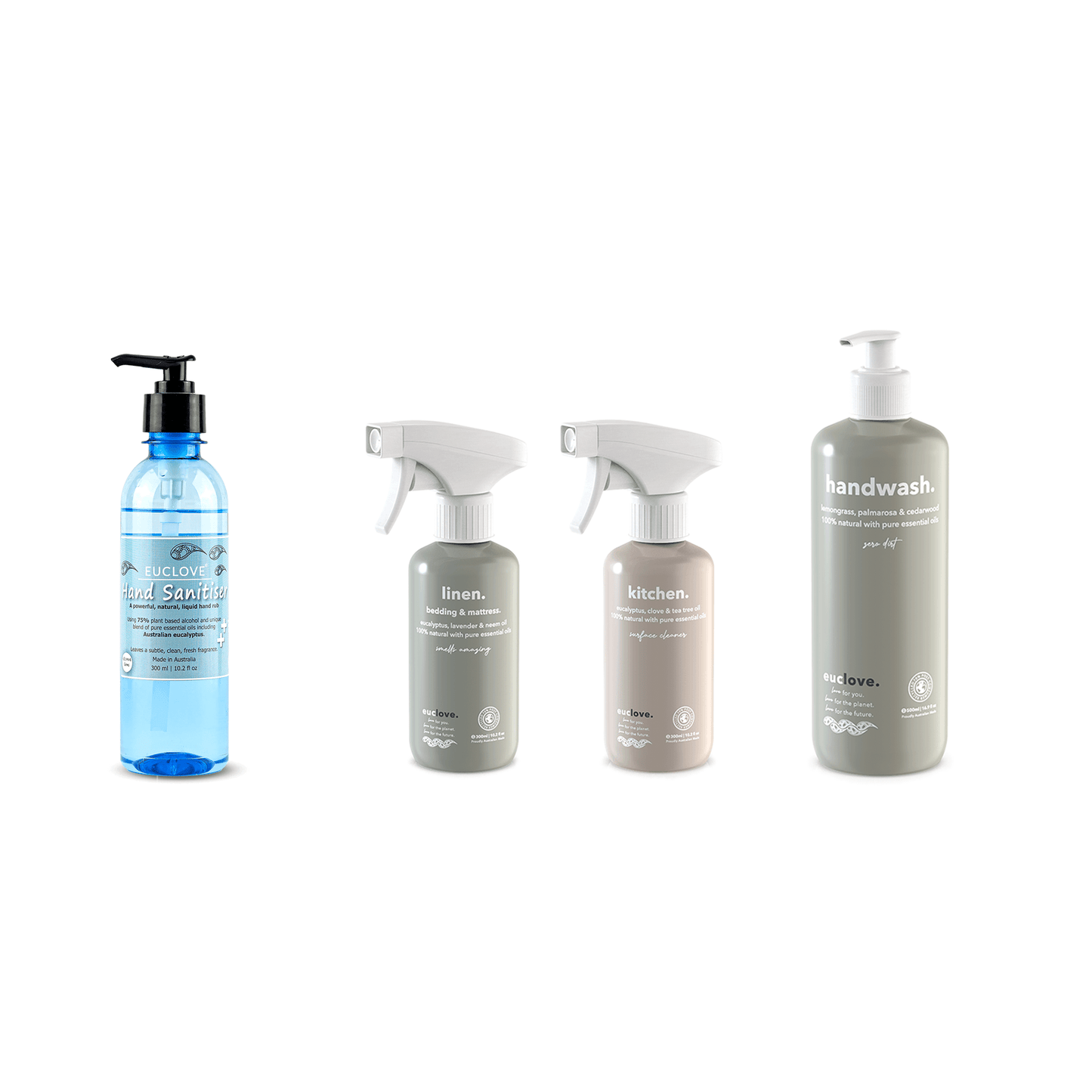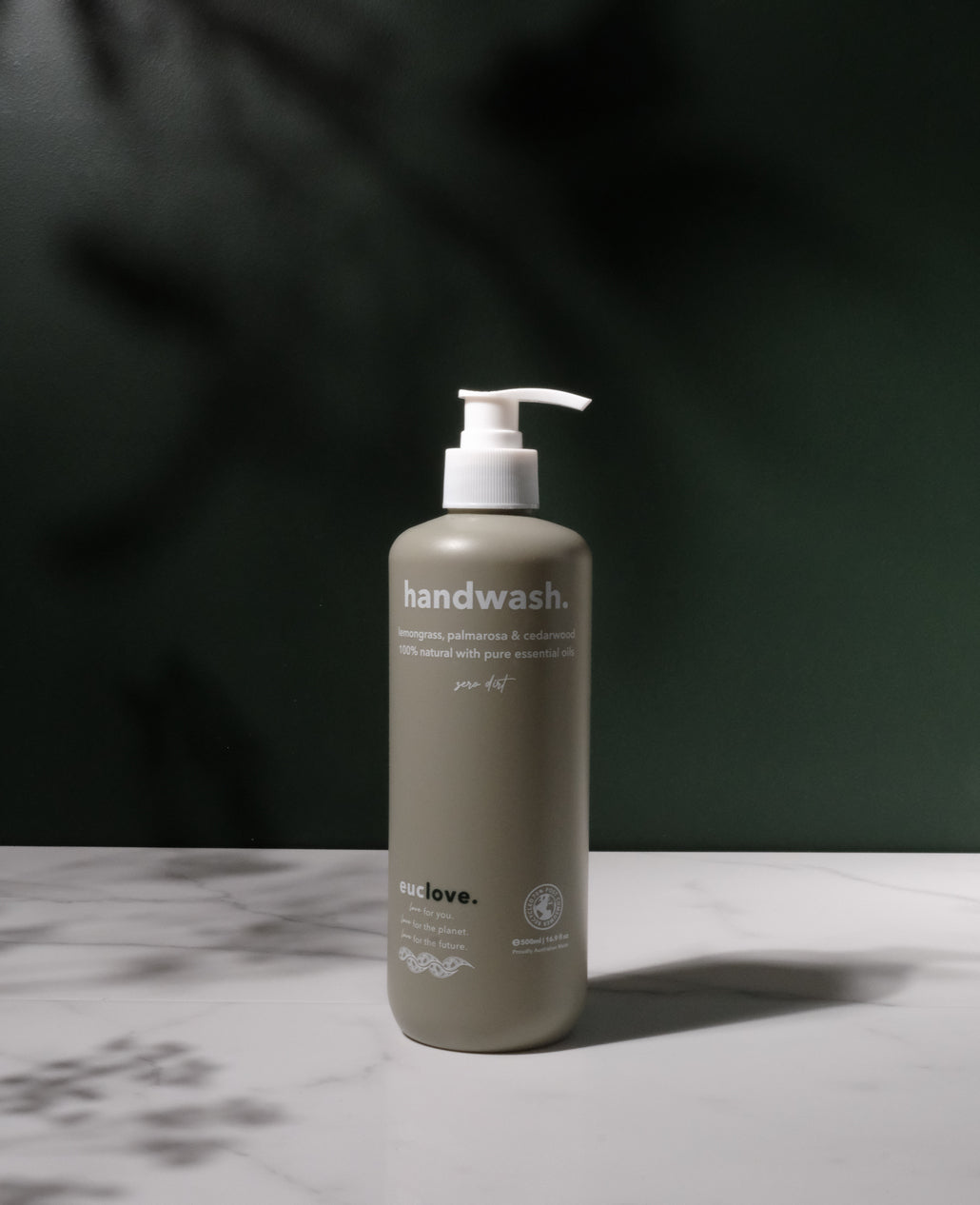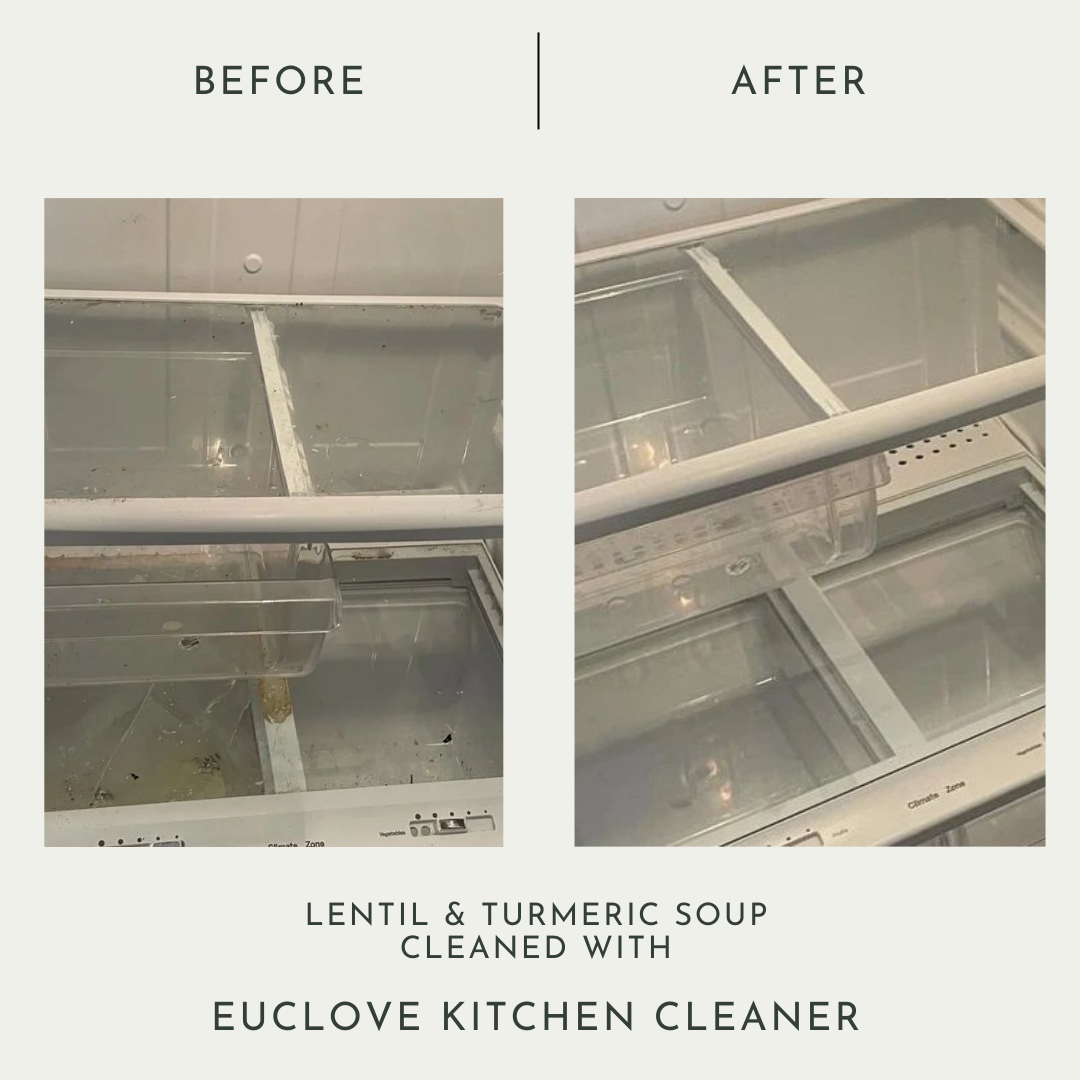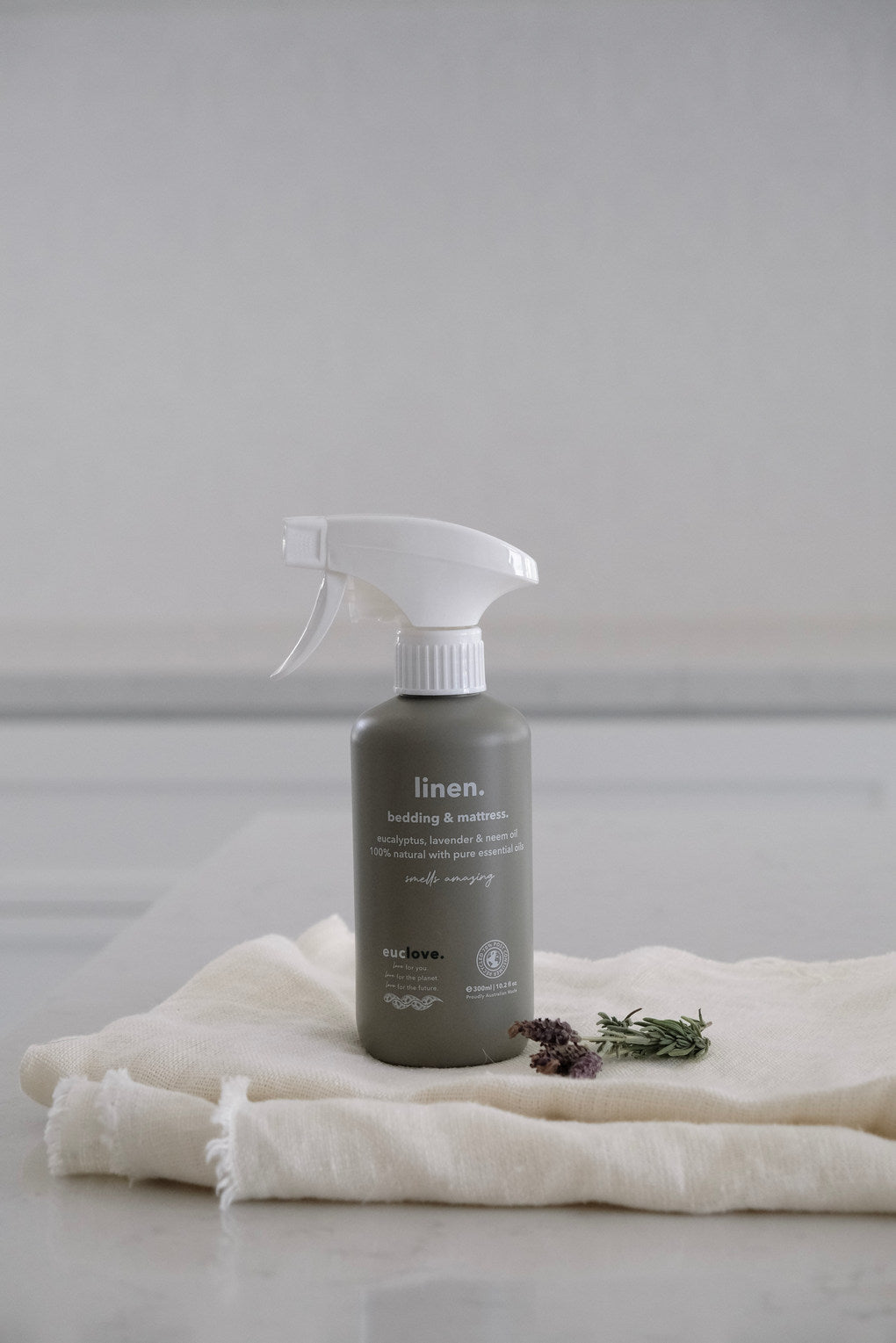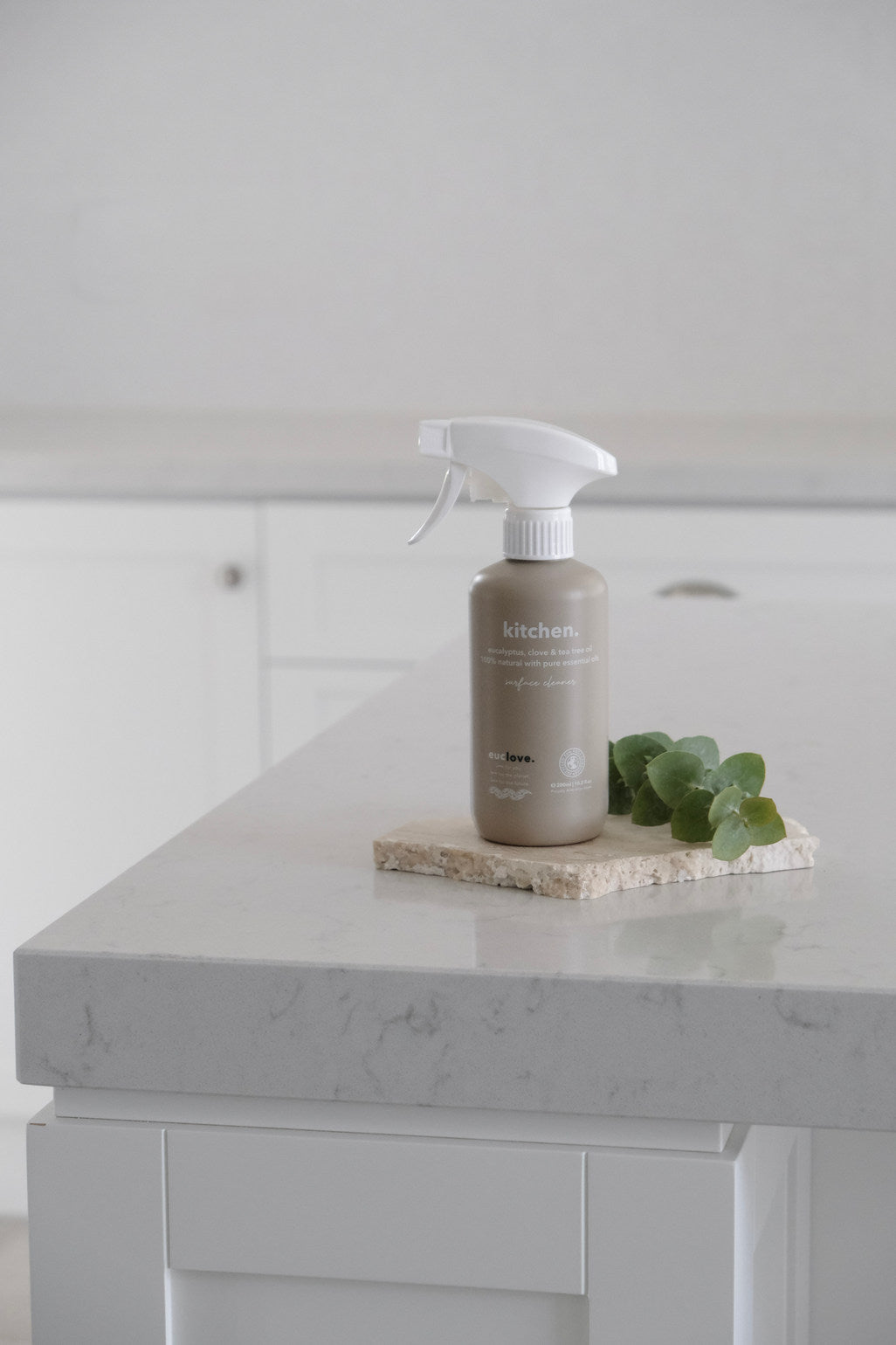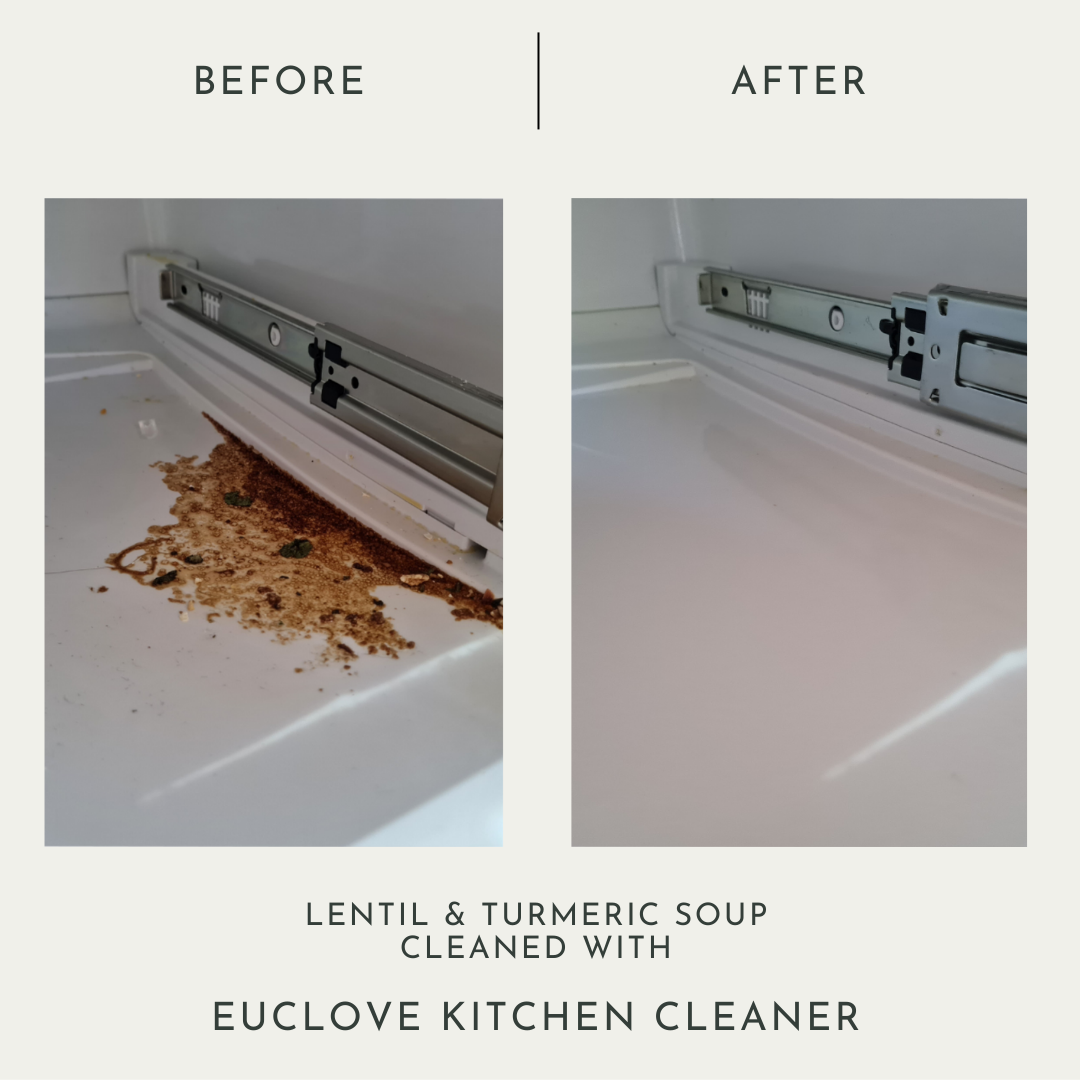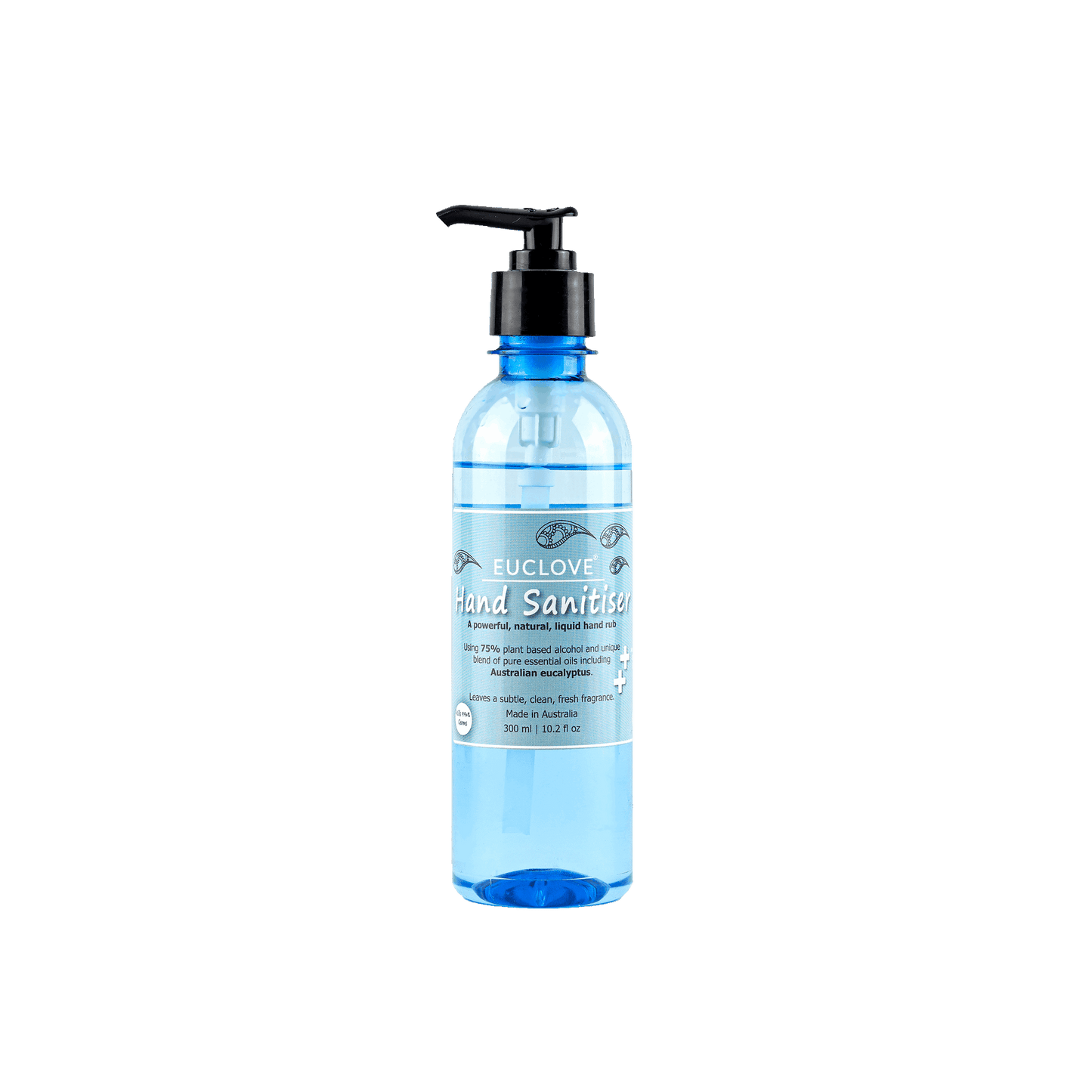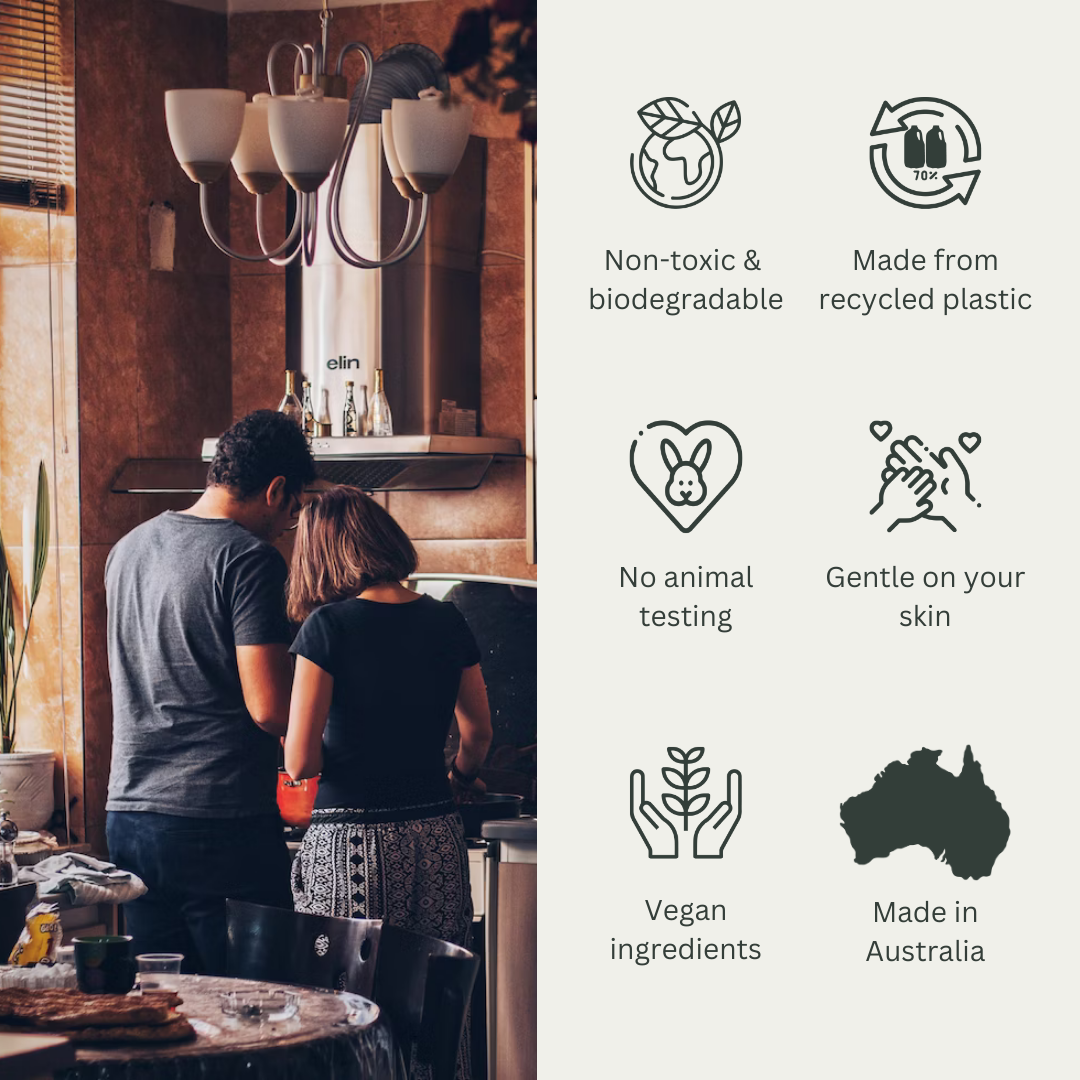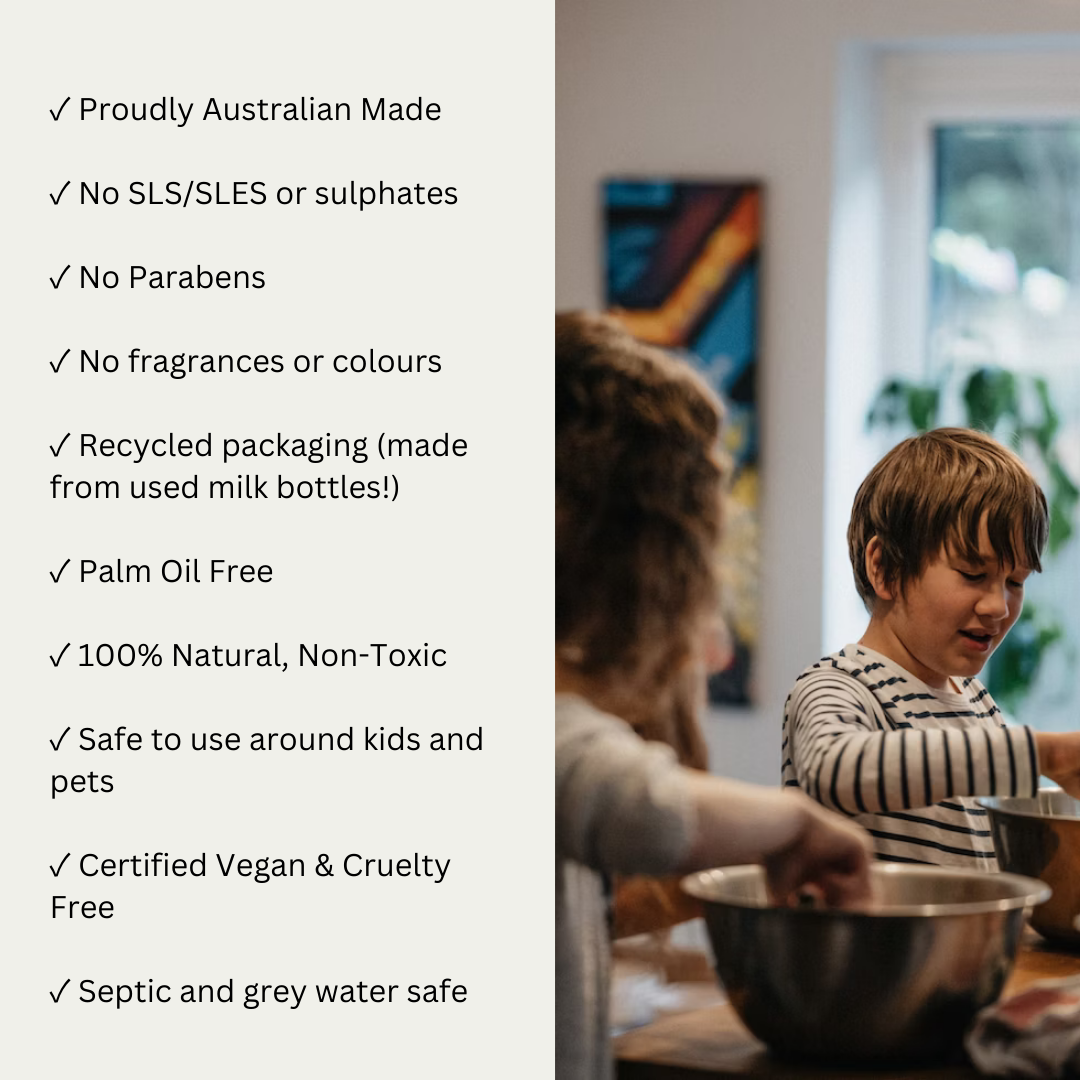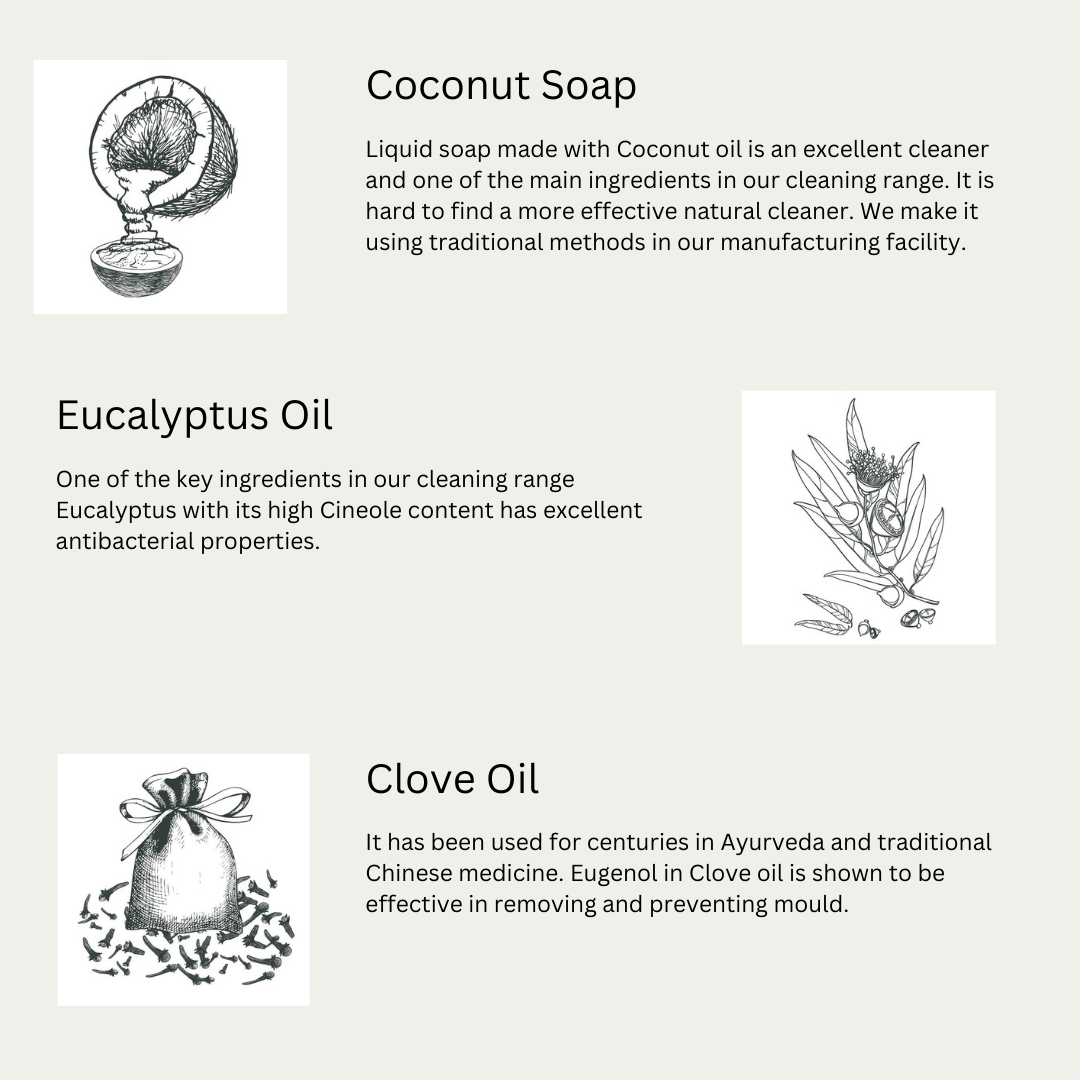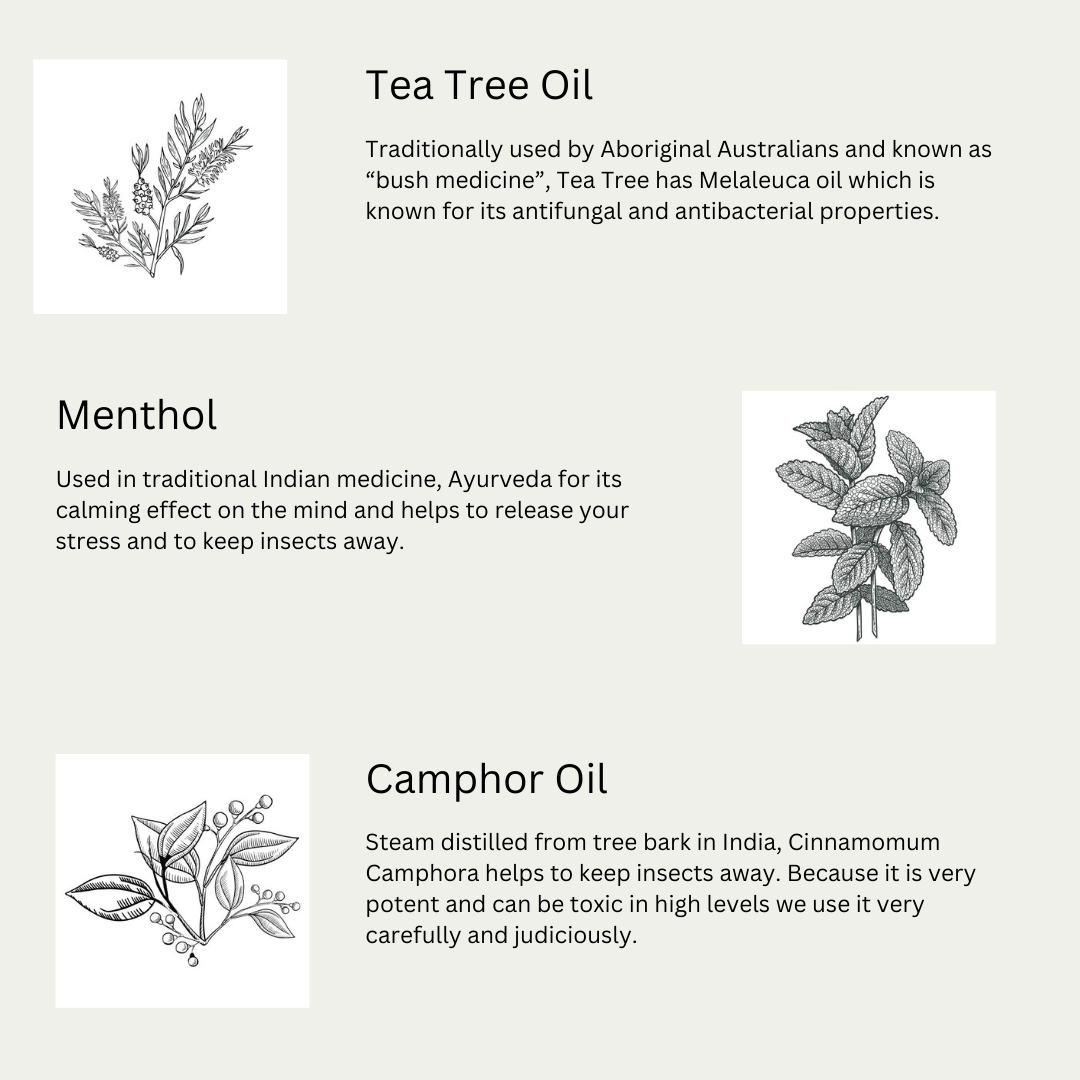 "The hand washing soap is awesome. I use the sanitiser frequently on my hands and my skin doesn't become dry. This is the only hand soap I have found that stops my hands from drying out. After washing with it your hands feel very nourished from the essential oils."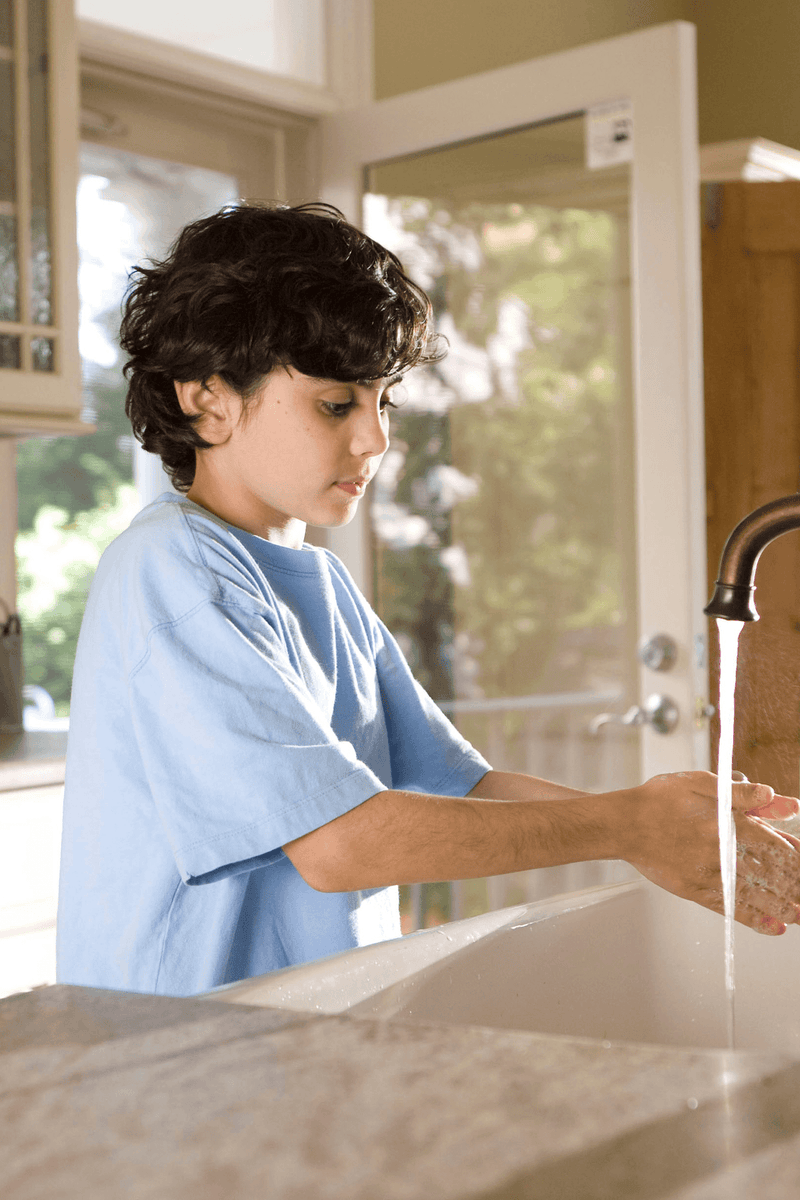 Effective without compromise
There's a common misperception that natural products are not as effective as cleaning chemicals.
This is simply not true.
So, what makes our cleaning products effective? It comes down to ingredients.
We make traditional liquid soaps from natural ingredients like Coconut & Olive oils and combine them with pure essential oils with benefits and purpose.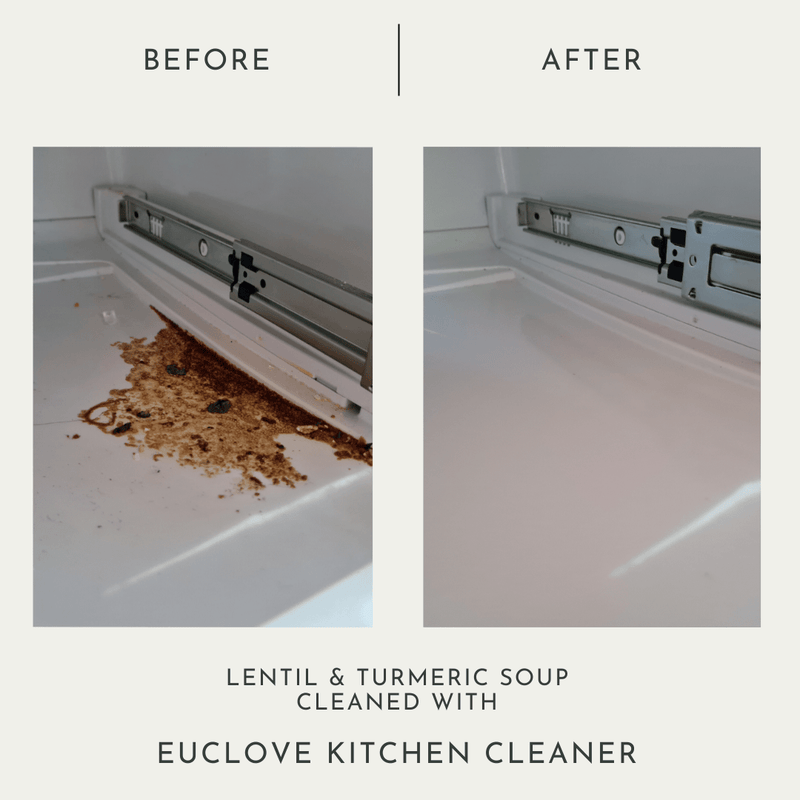 Real People, Real Photos
Results you can see - the photos you see are sent through from customers who have used and love the products.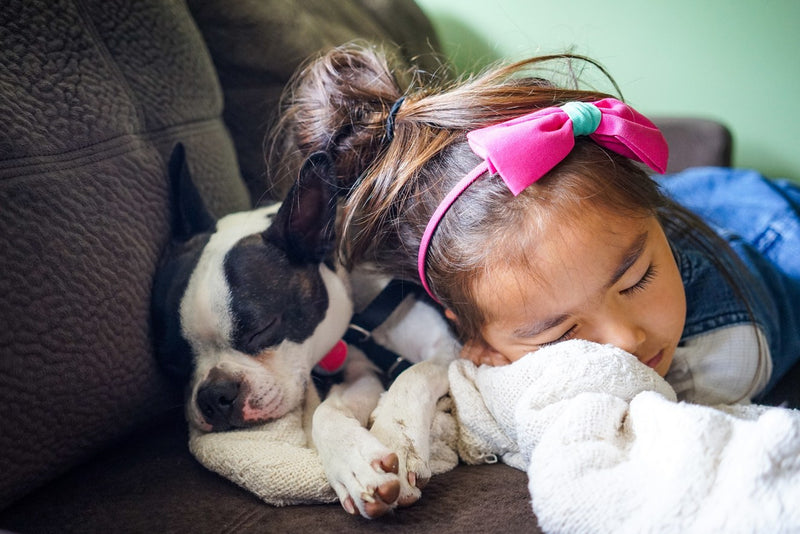 Safe around kids and pets
Did you know that some essential oils can be dangerous for our fur family? It's true! That's why we work closely with veterinarians while formulating our products to make sure they are completely safe for our beloved pets. We understand the unique sensitivities they have, and our vet-approved formula puts their well-being first. 🐾💚
Our product range is safe to use around pets! We care deeply about the well-being of our furry companions. That is which is why we take extra steps to ensure our cleaning products are pet-friendly. 🐶🐱
Very gentle on skin
I suffer from really sensitive skin and find most soaps dry out my skin and cause a reaction.
The nourishing hand wash is so gentle on my skin, no dry feeling, if anything they feel softer, and the fragrance is amazing.
Great Smell
I love this Sanitizer. It smells amazing and I feel like it is really clean. I'd buy it again for sure. My only regret is that I left it in the car and most of it leaked out of bottle in heat!
Clean me
Great love the hand wash. Gentle on the skin while cleaning off the dirt and germs. And the smell is fabulous.
Hydrating
Great hand wash! Many I've used really dry out my skin but this one doesn't.
Hand Wash
I find it more nourishing and stronger fragrance.
Leaving hands smooth and soft.
Have a question? We've answer some commone ones here.
Q: I have sensitive skin or skin issues, can I still use this hand sanitiser and hand wash?

A: Yes you can. We make the hand wash from ingredients that are nourishing and gentle. So they are suitable for sensitive skin. Coconut, Olive and Neem oil soap and a blend of pure essential oils known for the beneficial properties.
Q: How are these products different from the chemical cleaner, is it effective?

A: Effectiveness comes down to ingredients. Our traditional liquid soap made from Coconut oil is one of the best cleaners. You have to see it to believe it, check out the before and after photo on this page!
Q: We're on a septic or grey water system. Are the products safe to use in these systems?

A: Our product formulations are all safe to use in modern septic systems. We ensure that the ingredients and our finished products are all safe to use in greywater and septic systems.
Q: Are these products safe to use around my pets? I have 2 cats and a dog.

A: Some essential oils can be dangerous and toxic to cats and dogs. We consult veterinarian professionals while formulating our products. We use essential oils judiciously. We have 2 cats at home ourselves and have plenty of customers with dogs.
Q: Can you use the kitchen cleaner my kitchen bench?

A: Yes, we have tested the product on a large range of surfaces, from engineered surfaces like caesarstone, laminate tops, marble, granite, timbre, and even concrete and slate. Just make sure the product doesn't pool in one spot for too long.
Q: I'm looking for something that will work but isn't bleach and is also pet and kid friendly.

A: Yes! The premium grade Lemongrass oil we use is a rich source of a compound called Eugenol that helps to fight and also prevent mould when used regularly. Bleach while being toxic to use and inhale also doesn't kill mould. It simply changes the colour of the mould to white. So, it'll come back again. Regular use of Euclove Bathroom cleaner, prevents mould from coming back.
Still have a question? Hit us up on the Chat or contact us. We love talking to people and answering questions.
For general questions, also check out our FAQ page.
ASK A QUESTION
Harnessing the power of pure essential oils
Every ingredient has a purpose and benefits. We never use an essential oil just for the smell, even though they smell amazing! Made with care using traditional steam distillation, our therapy grade pure essential oils are sustainably gorwn in their native lands.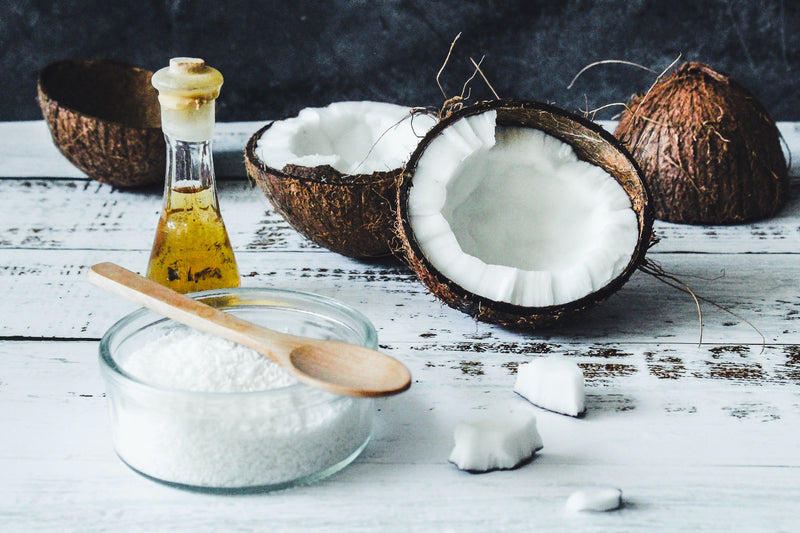 Made from effective natural ingredients
Soaps made from Coconut and Olive oils are fantastic at removing grease and grime.
We use clean, natural ingredients to make products that are effective yet natural.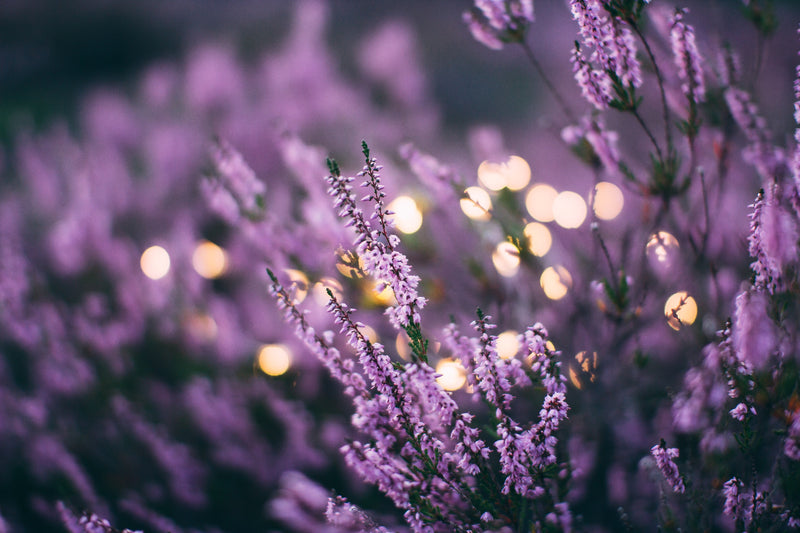 And pure essential oils
We carefully select essential oils that are known for their benefits - from antibacterial Eucalyptus to relaxing Lavender and Vetiver oils.
Every ingredient has benefits and purpose.