Regular price
Sale price
$25.99
Unit price
per
Sale
Sold out
"I was pleasantly surprised when I used the product. Really smells clean and fresh. Really improved my sleep. Definitely bed bugs will die. Communication was fantastic! Loved the note they made in the box!"
Get a better night's sleep with aromatherapy properties of Eucalyptus, Lavender, and Vetiver essential oils. Rest easy while Indian Neem & Australian Eucalyptus oils help fight insects and bugs. You'll get a good night's sleep while feeling protected – we guarantee it!
GET A BETTER SLEEP:

Pure essential oil blend of Lavender and Indian Vetiver help you relax and get a good night's sleep.

SMELLS AMAZING:

Pure essential oil blend that smells amazing – Lavender, Vetiver and Australian Eucalyptus oils.

AROMATHERAPY PROPERTIES OF PURE ESSENTIAL OILS:

Pure essential oil blend of French and Bulgarian Lavender and Indian Vetiver help you relax and get a good night's sleep.

VERSATILE:

Spray on bed linen, pillows, doona/duvet, mattresses, fabric and even shoes.

HELPS FIGHT BUGS & LICE:

With a 

p

owerful blend of pure essential oils traditionally known to help disinfect and fight bugs, mites, lice and silverfish.
101 Day Happiness Guarantee!

You're going to love our products! In the unlikely chance that you try one of our products and are not happy with it, we have a 101 Day Happiness Guarantee! Just let us know and we'll give you your money back — no questions asked!
$10 anywhere in Australia, FREE over $89

Your order ships in 2-3 working days from our factory in Melbourne with Australia Post.
Smells Like

Calming, relaxing blend of essential oils that smell distinctively of Lavender, Blue Gum Eucalyptus with a hint of earthy Vetiver.
View full details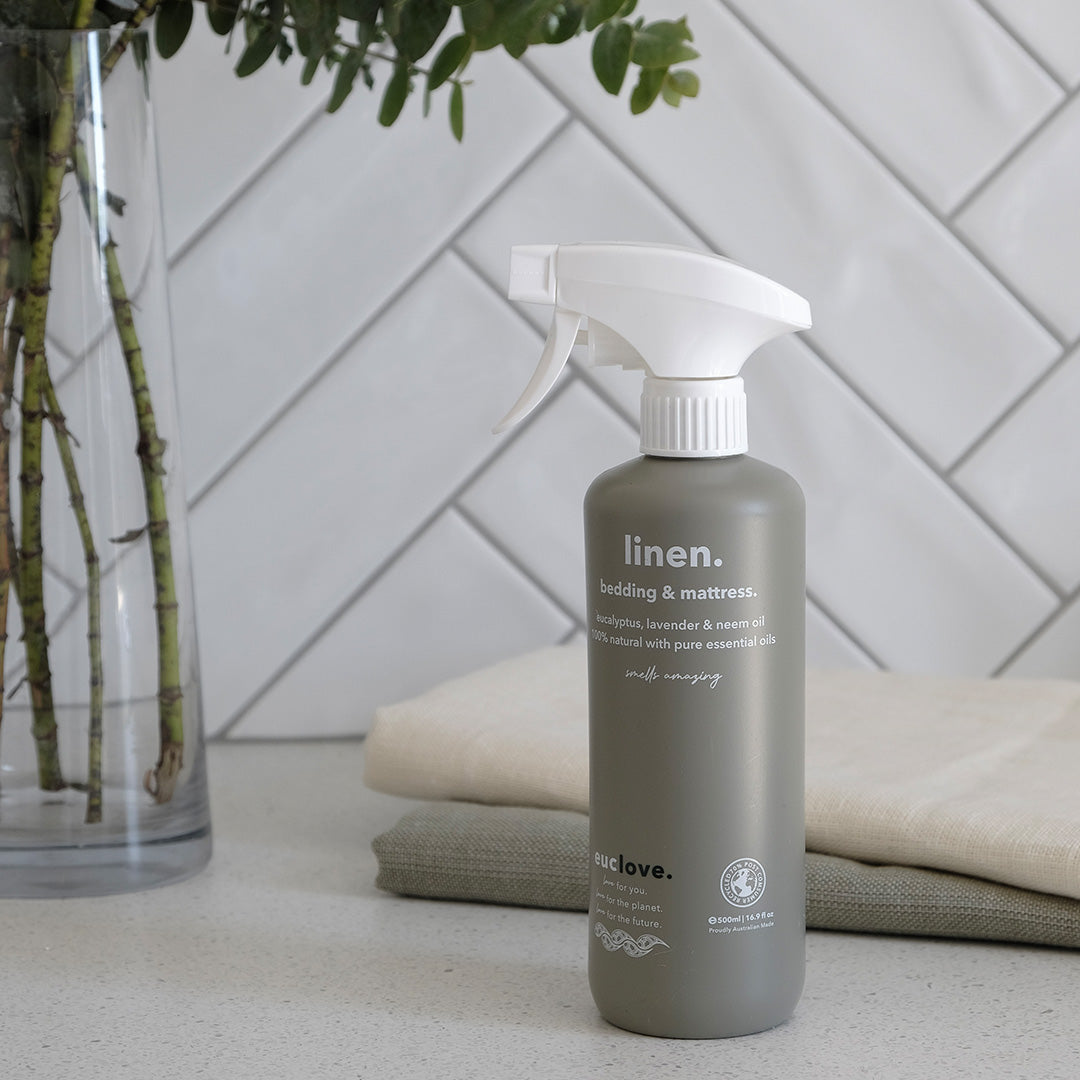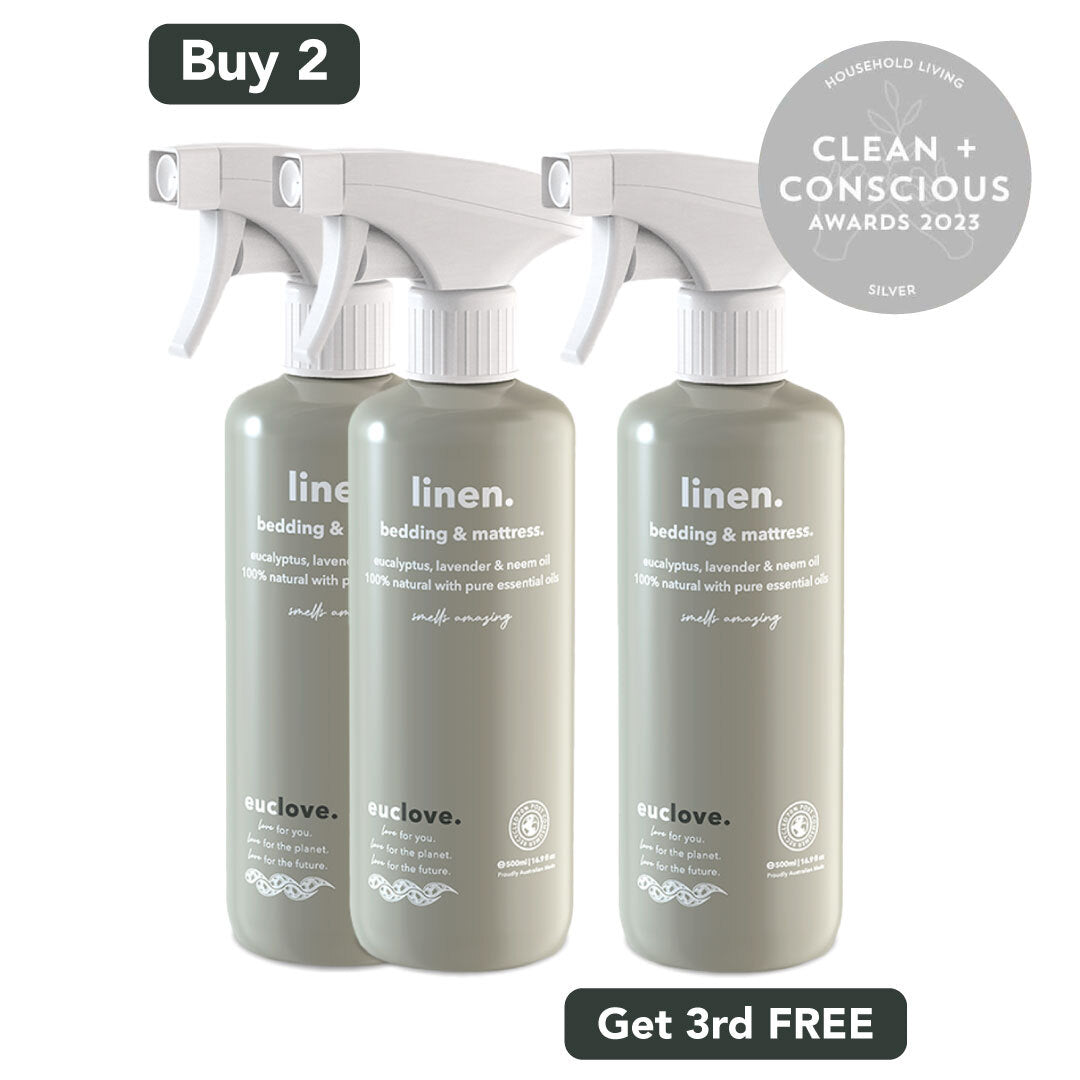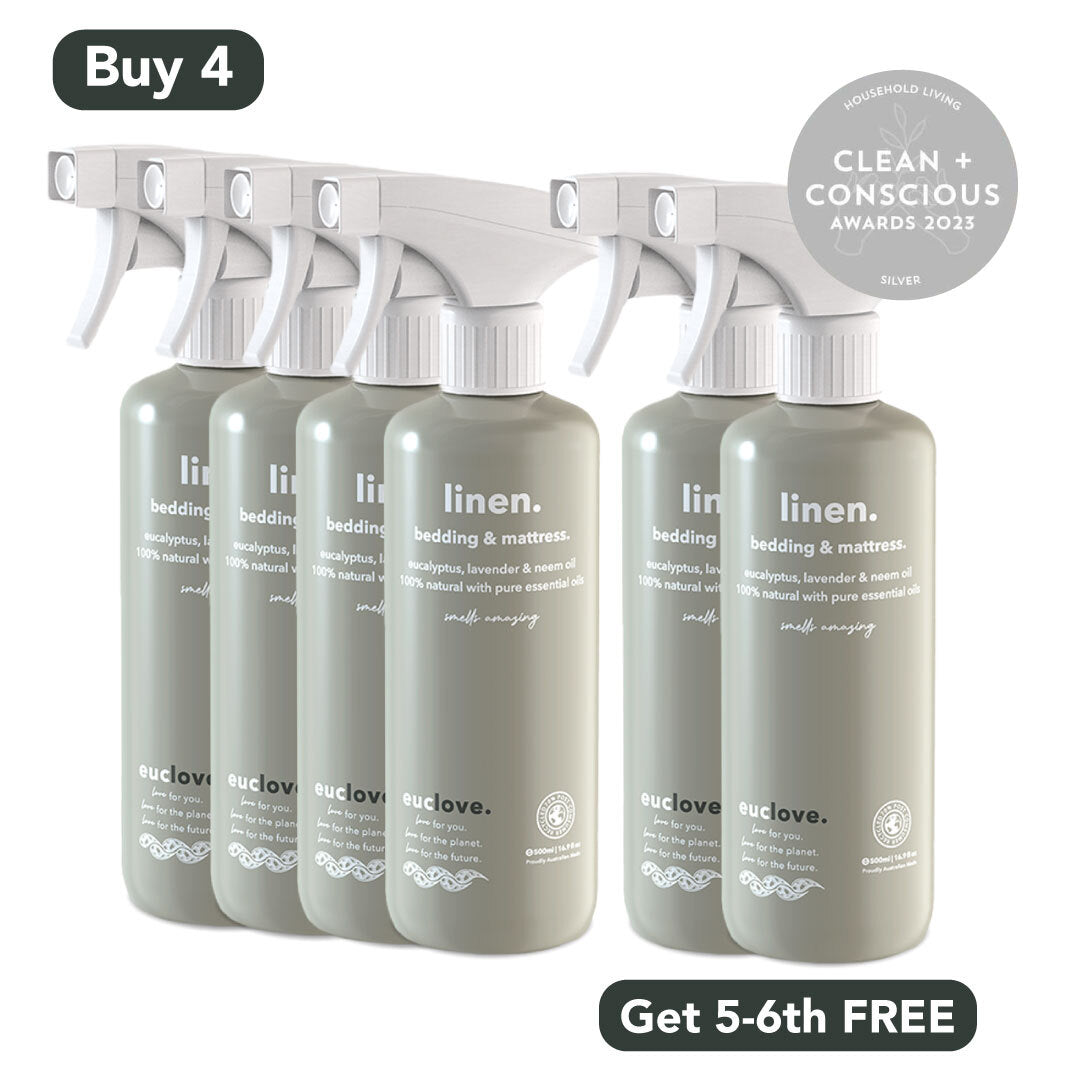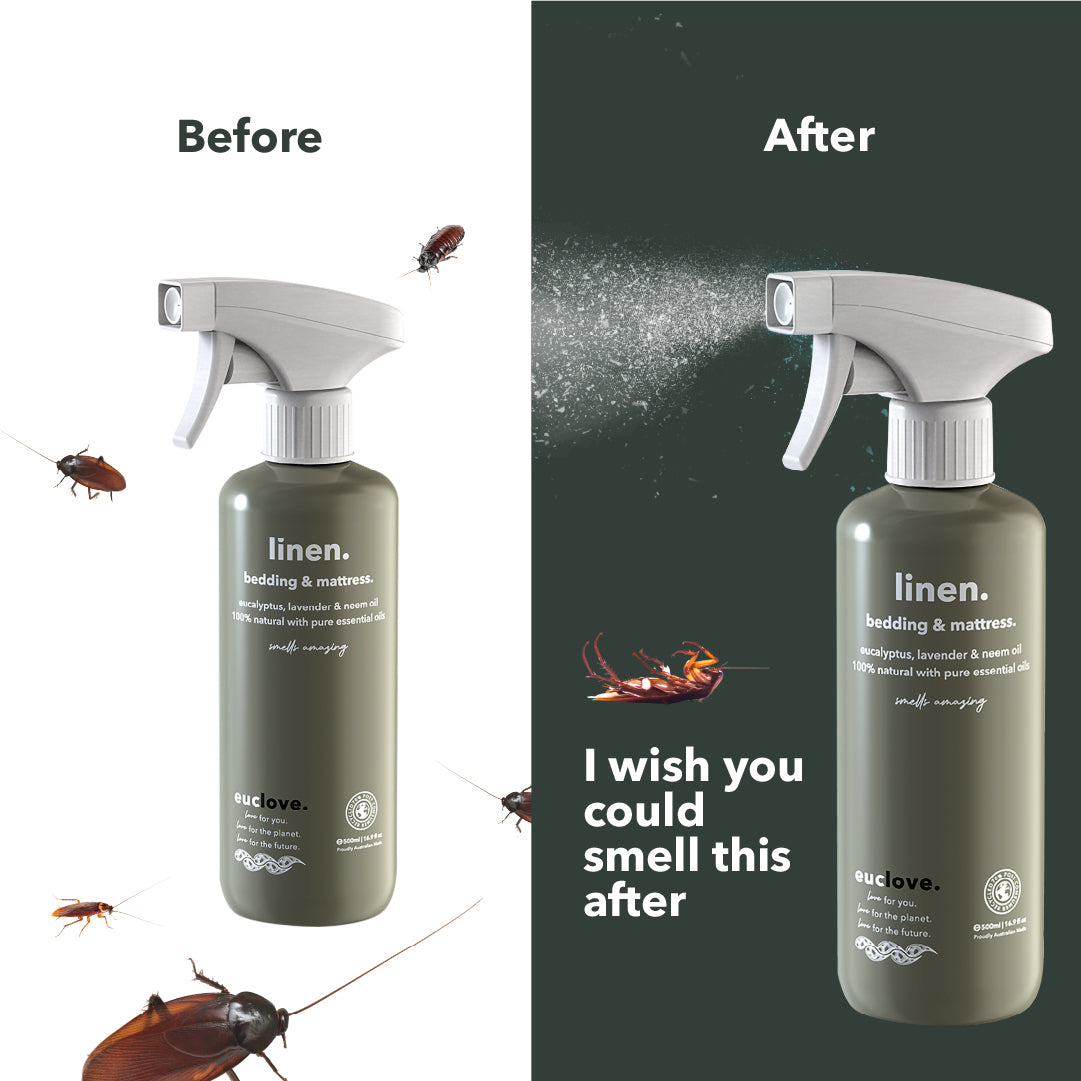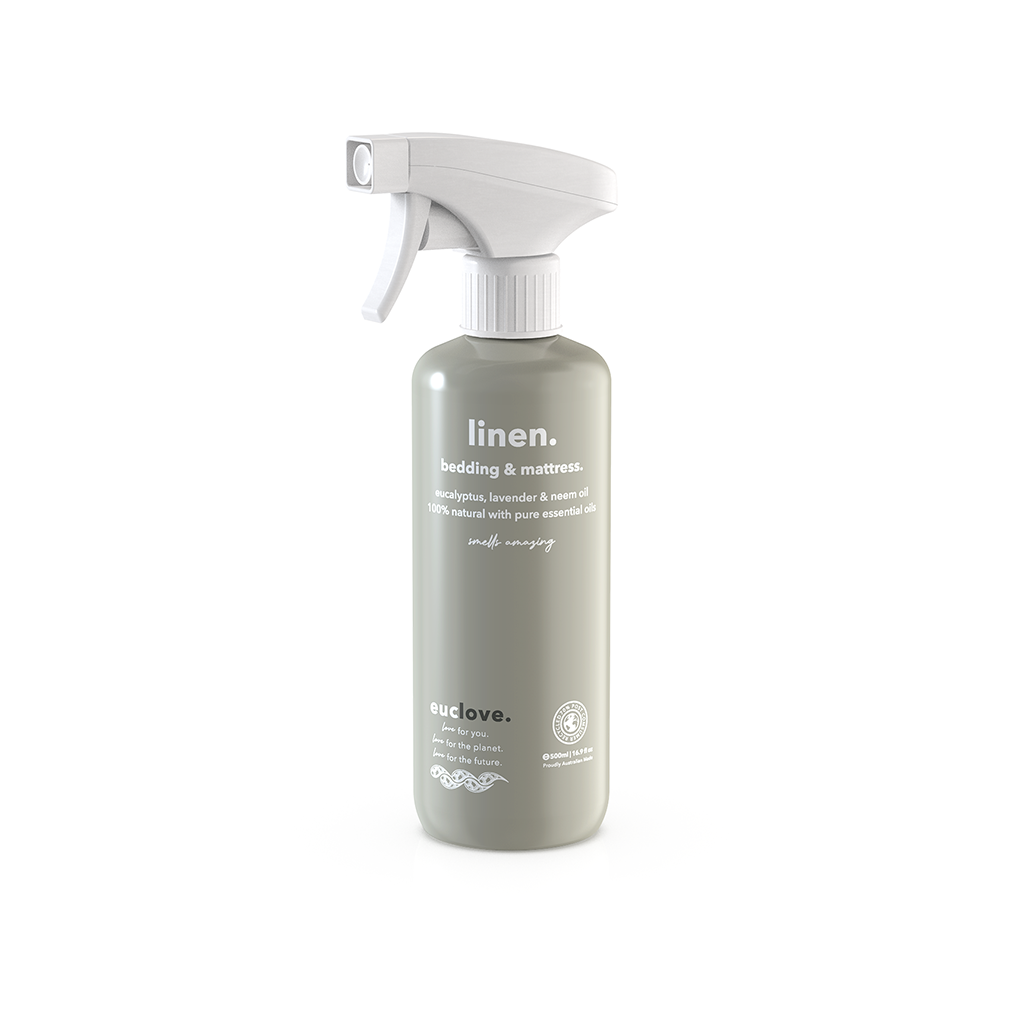 "I was pleasantly surprised when I used the product. Really smells clean and fresh. Really improved my sleep. Definitely bed bugs will die. Communication was fantastic! Loved the note they made in the box!"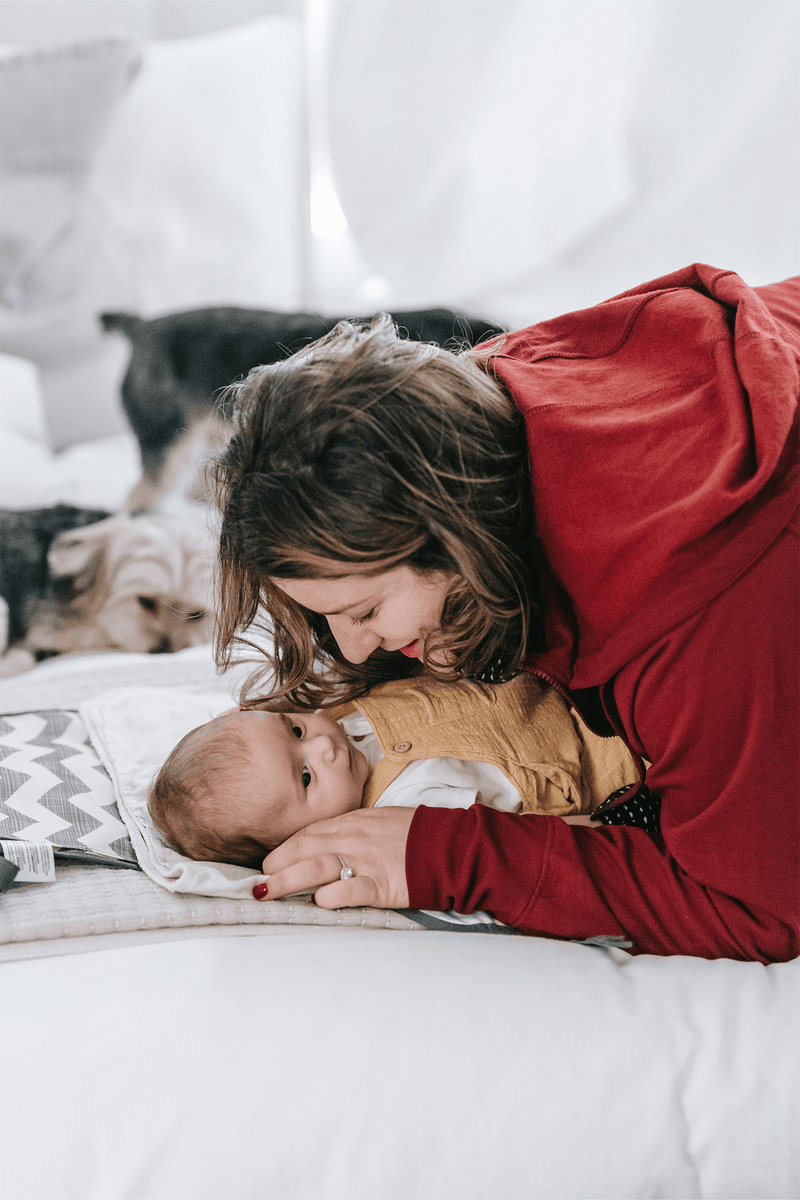 Effective without compromise
There's a common misperception that natural products are not as effective as cleaning chemicals.
Natural ingredients can be just as powerful as synthetic chemicals but without the harmful fumes, allergies and impact on our planet.
"I was pleasantly surprised when I used the product. Really smells clean and fresh. Really improved my sleep. Definitely bed bugs will die. Communication was fantastic! Loved the note they made in the box!"
- Anna, Darling Harbour NSW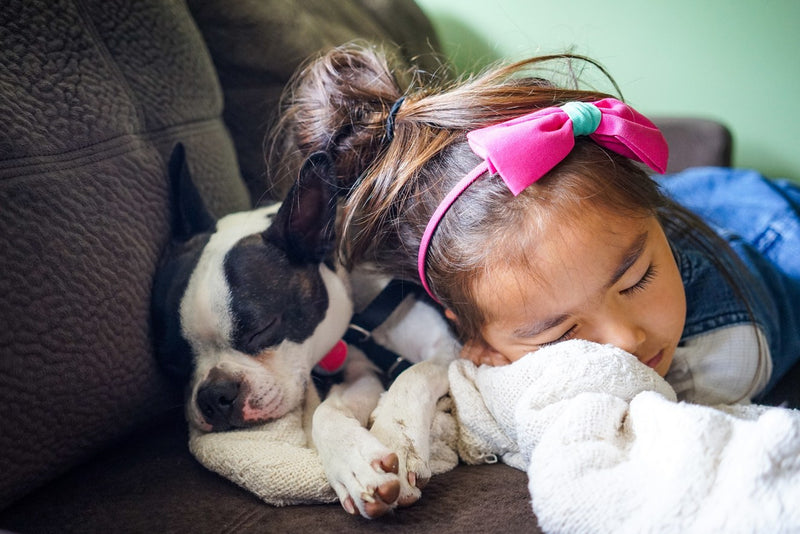 Safe around kids and pets
Did you know that some essential oils can be dangerous for our fur family? It's true! That's why we work closely with veterinarians while formulating our products to make sure they are completely safe for our beloved pets. We understand the unique sensitivities they have, and our vet-approved formula puts their well-being first. 🐾💚
Our product range is safe to use around pets! We care deeply about the well-being of our furry companions. That is which is why we take extra steps to ensure our cleaning products are pet-friendly. 🐶🐱
Fantastic spray smells amazing
Bathroom Cleaner
Love this product in fact I love all of Euclove products. My bathroom is so clean after using this
Linen spray kitchen and bathroom sprays
We love using all the above !
The lingering scent is all so pleasant
X
Thank you! Very thrilled.
Linen & Bedding Spray
Beautiful subtle scent , spray it each time I make the bed
Have a question? We've answered some common ones.
Q: My pets sleep on my bed. Are the products safe to use around pets?

A: Yes, all our products are safe to use around pets. With essential oils we are very careful around pets. We consult vets when we formulate products. We also have 2 cats at home so we're very aware of looking after our fur family.
Q: Is the linen & mattress spray safe for dog's bedding?

A: The product is generally safe to use on dog beds. However, you should always be careful when it comes to essential oils and our fur family. We recommend trying a small amount first to be sure and discontinue use if you notice any reaction.
Q: Will it leave any residue on my bedding?

A: Not at all, the ingredients only leave a lingering, calming fragrance to help you sleep better. Natural alcohol from Queensland, Australia helps to dry quickly.
Q: How often should I use it and how long does the product last?

A: We suggest spraying it every time you change your sheets and bed linen. The products last quite a while - a 500 ml linen spray will last about 2 months if you use it regularly.
Q: Is the spray ok to use on clothing? I'd like to spritz it in their wardrobe to avoid musty smells.

A: Yes, absolutely! Our customers use it regularly on clothing, wardrobes and linen cupboards. We've also heard from people that it helped to get rid of moths in the wardrobe.
Q: Can I spray this on my kid's bed?

A: Yes, you can. We always recommend testing in a small spot first.
Still have a question? Hit us up on the Chat or contact us. We love talking to people and answering questions.
For general questions, also check out our FAQ page.
ASK A QUESTION
The benefits of pure essential oils
Every ingredient has a purpose and scientifically proven benefits.
We never use an ingredient just for the smell, even though they smell amazing! Made with care using traditional steam distillation, our therapy grade pure essential oils are sustainably grown in their native lands.
Neem Oil

Neem oil is a magic ingredient with many benefits - shown to help fight common bugs and insects and known for its antibacterial properties.It is our "secret" ingredient in the wash products. Neem is the "Tree of Life" in India and has been used in Ayurveda for thousands of years.

Lavender Oil

Lavender is the ultimate oil for rest and reflection. Steam distilled from the flower, it has a calming and relaxing aroma that helps soothe the body and senses.

It is also known for its anti-inflammatory and detoxifying properties that can help reduce redness, soothe and calm the skin.

Eucalyptus Blue Gum Oil

The smell of Australiana, blue gum Eucalyptus is a rich source of antibacterial compounds and known for its distinct, fresh fragrance.

Vetiver Oil

Distilled from the root of Vetiver, a tropical grass. Vetiver oil is known to relieve anxiety and improve breathing patterns while sleeping

Perfume Grade Bio Ethanol

Perfume grade bio ethanol is a by-product of sugar production in Queensland. We use it to help products evaporate quickly and for the fragrances from essential oils to last longer.

Natural Solubilizer (Decyl Glucoside)

Made from Coconut Oil and sugar, Decyl Glucoside is a fantastic natural ingredient that blends and holds all the ingredients together effectively.