Regular price
Sale price
$12.49
Unit price
per
Sale
Sold out
"I am astounded by how well this bathroom cleaner worked. I had super old scum built up around my sink that other products could not remove and this removed it instantly! Very impressed Euclove :)"
Your bathroom will be easier to clean, smell amazing and be mould free naturally with the power of Clove oil.
VERY EFFECTIVE:

Liquid soap made from natural Coconut oil easily cleans grime, soap scum and grease.

HELPS FIGHT MOULD:

Therapy grade pure Clove oil from India has natural anti-mould properties and helps keep humid bathrooms mould-free.

ANTIBACTERIAL & ANTIFUNGAL:

Purpose blended essential oils that are known for their beneficial properties – Australian Eucalyptus helps fight bacteria and Indian Clove helps fight mould & mildew.

SMELLS AMAZING:

Make your home feel welcoming with our aromatic blend of pure essential oils including Eucalyptus, Clove, Tea Tree & Menthol.

VERSATILE USE:

Safe to use on a wide range of materials like ceramic, marble, granite, tiles, tapware, porcelain tiles, quartz, vinyl, laminate, timber, travertine etc.

FAMILY & PET SAFE:

Formulated with care to be safe for families, pets and the planet.
101 Day Happiness Guarantee!

You're going to love our products! In the unlikely chance that you try one of our products and are not happy with it, we have a 101 Day Happiness Guarantee! Just let us know and we'll give you your money back — no questions asked!
$10 anywhere in Australia, FREE over $89

Your order ships in 2-3 working days from our factory in Melbourne with Australia Post.
Smells Like

A refreshing, lingering combination of Eucalyptus leaves, clove oil with a hint of mint.
View full details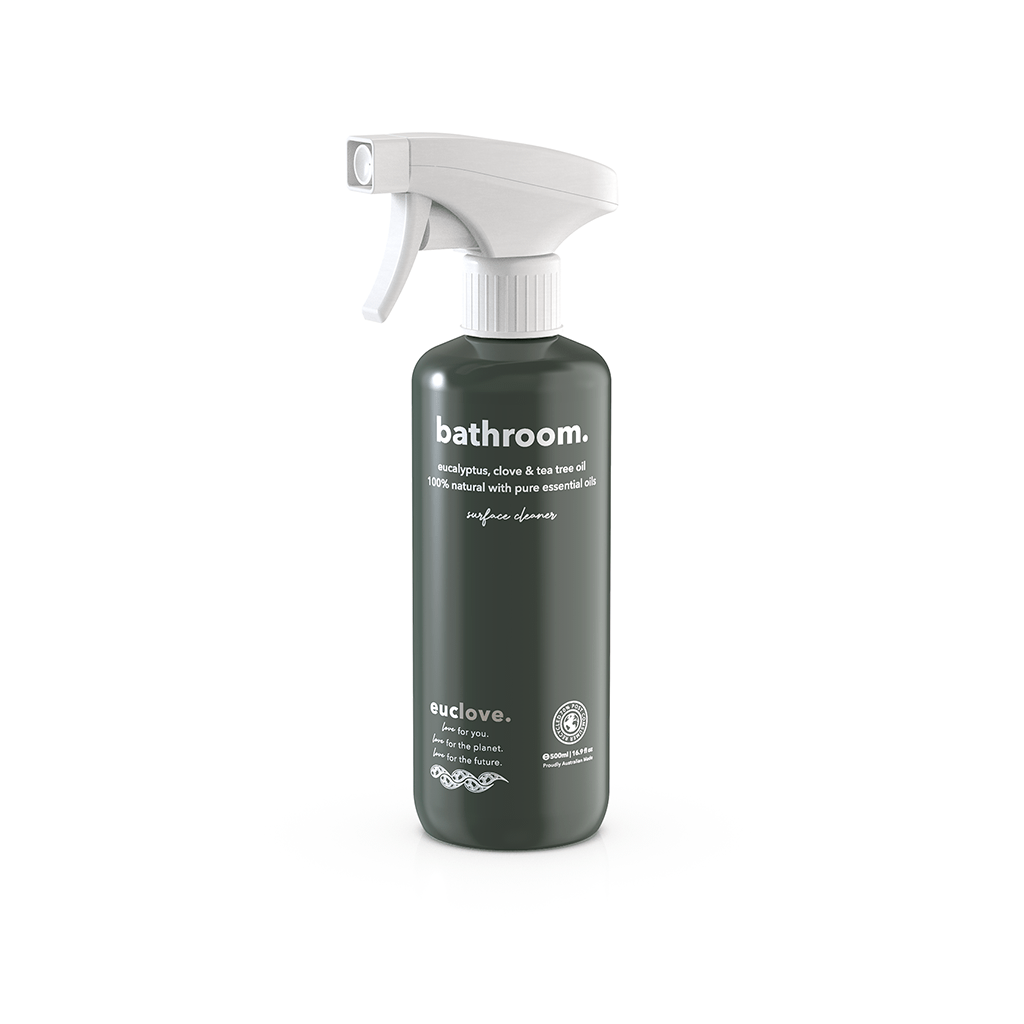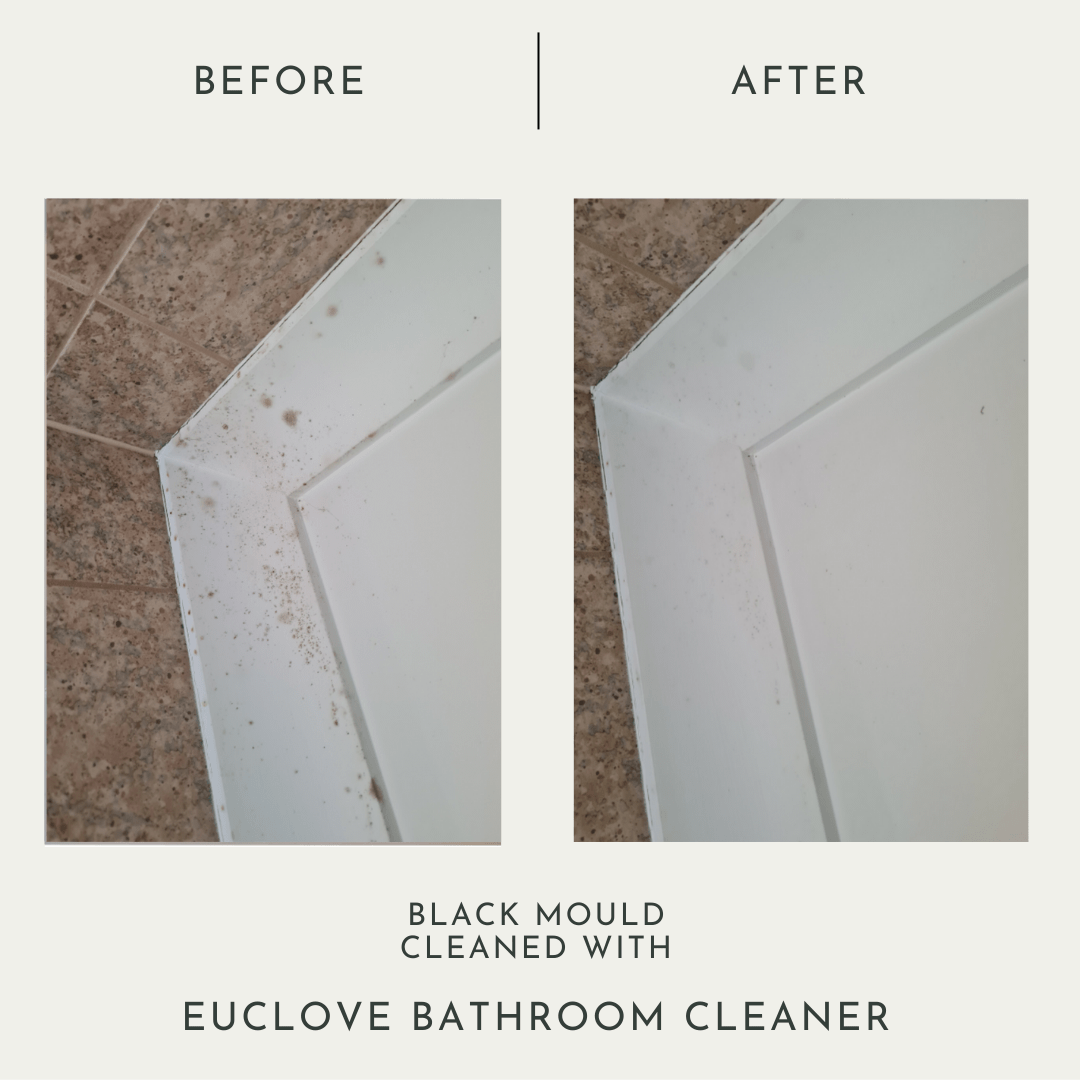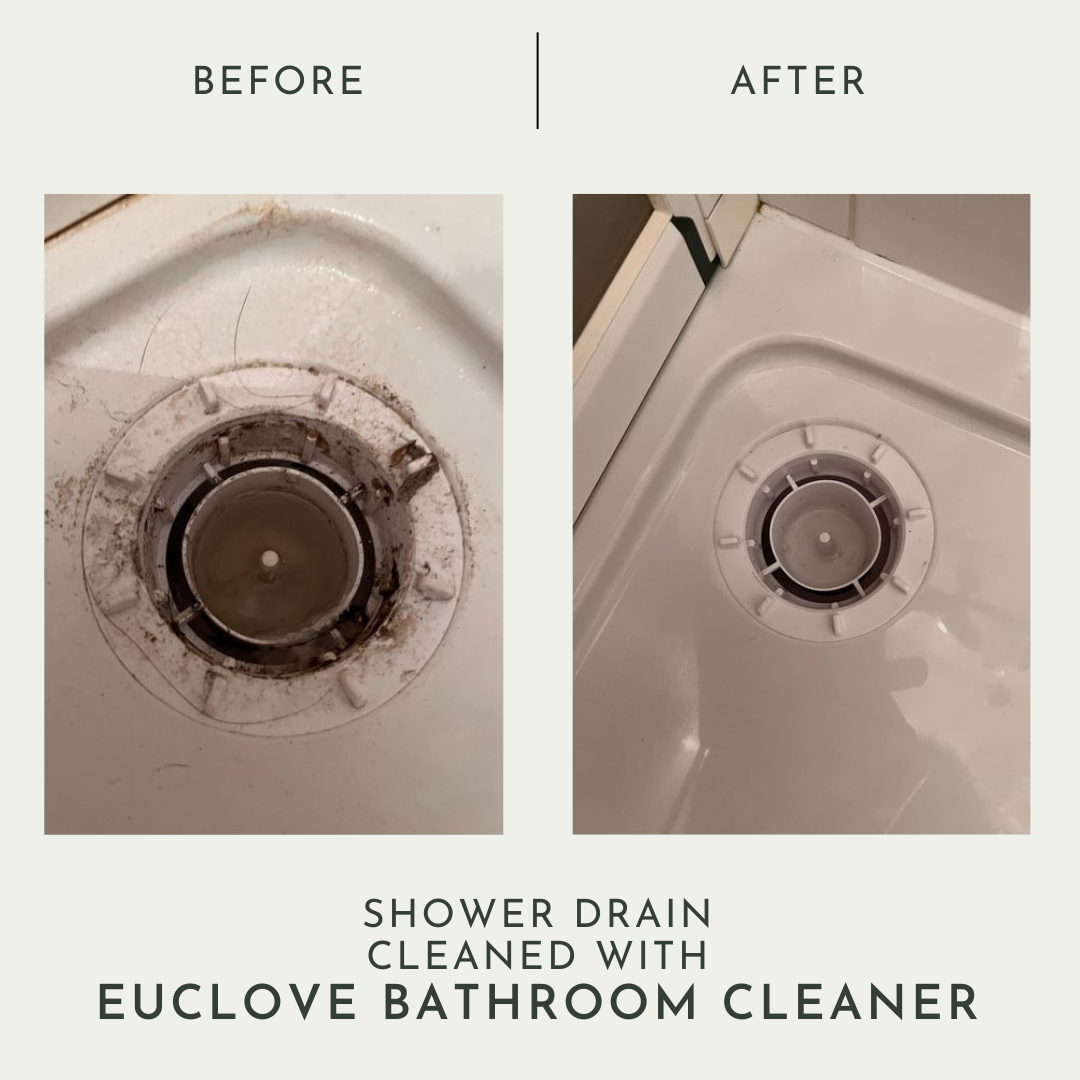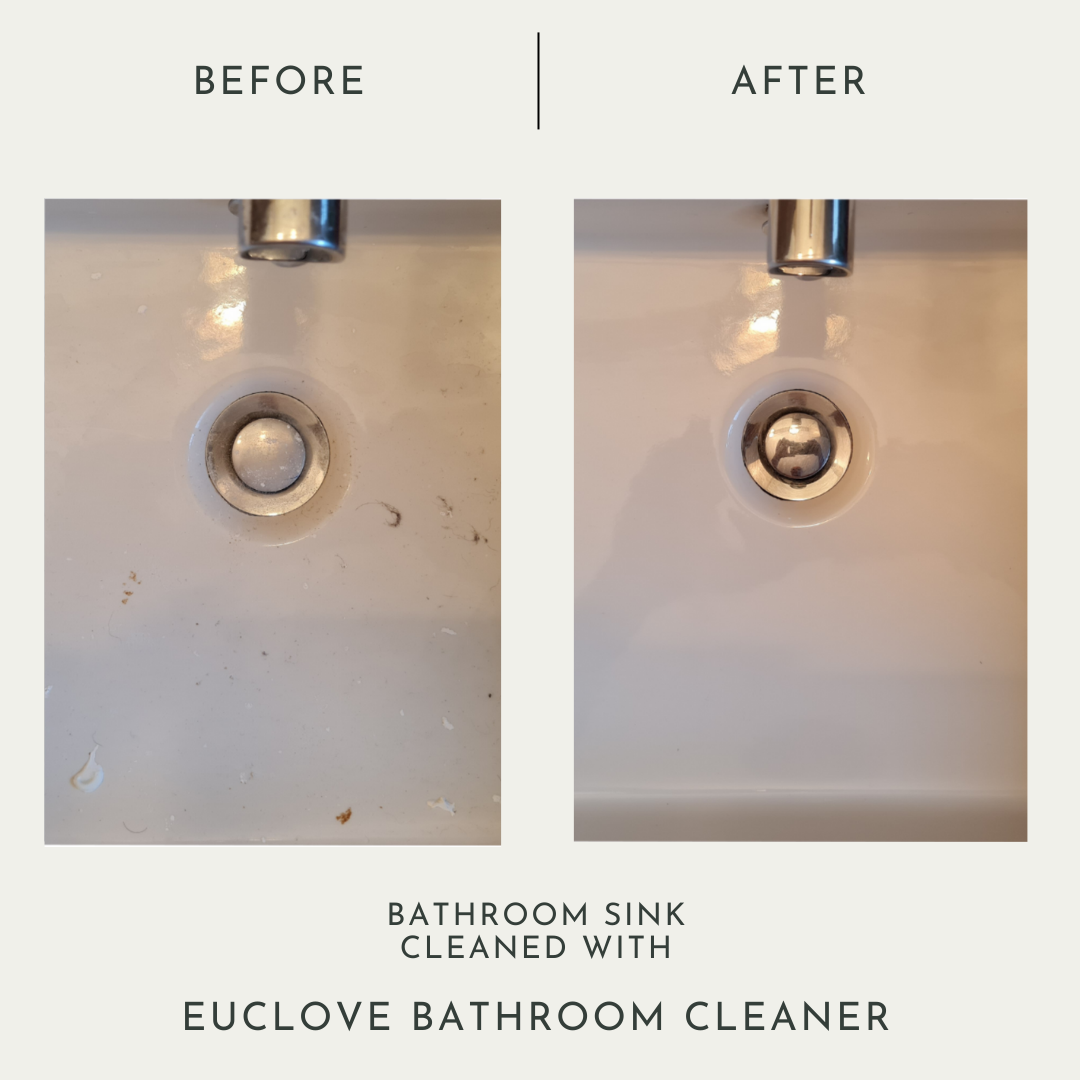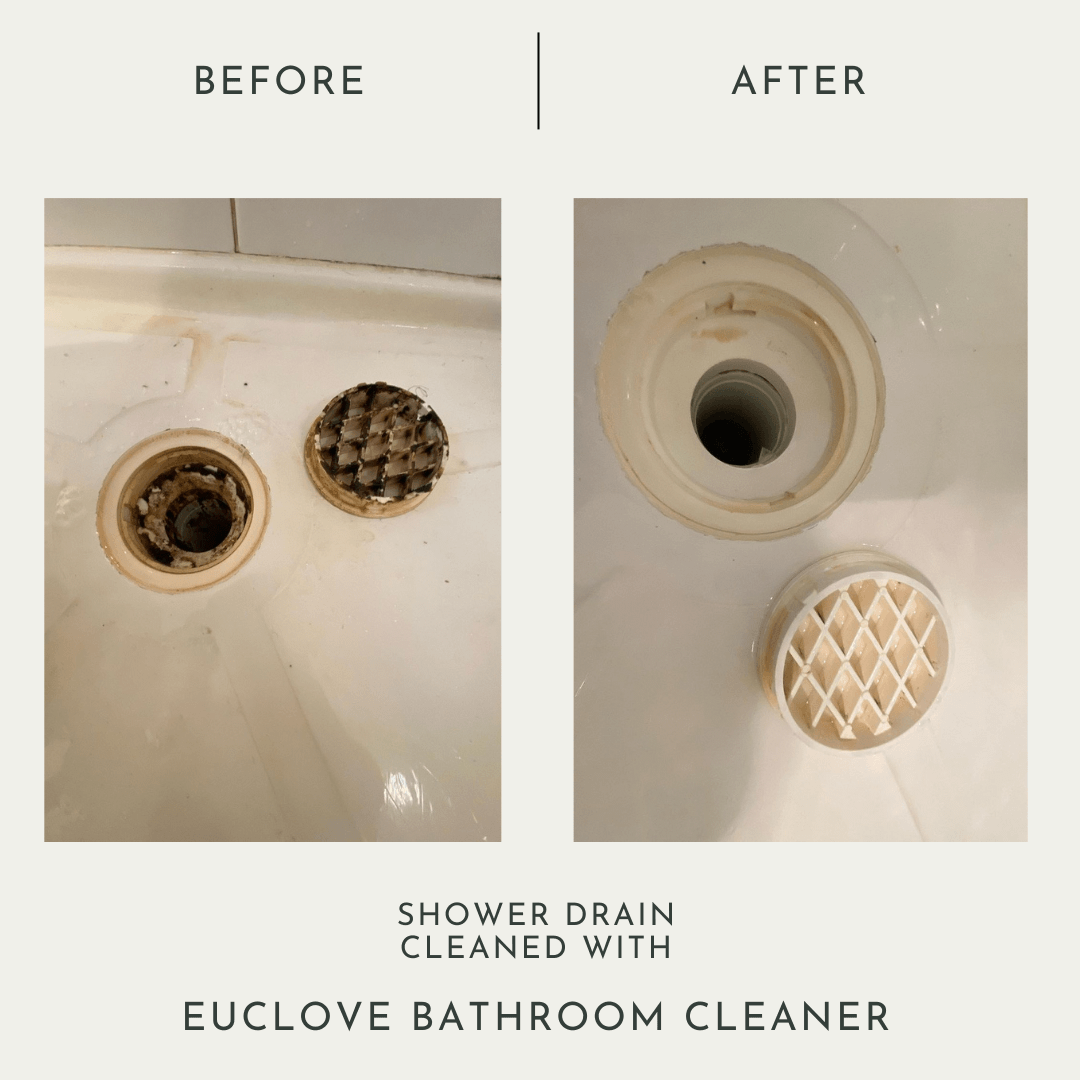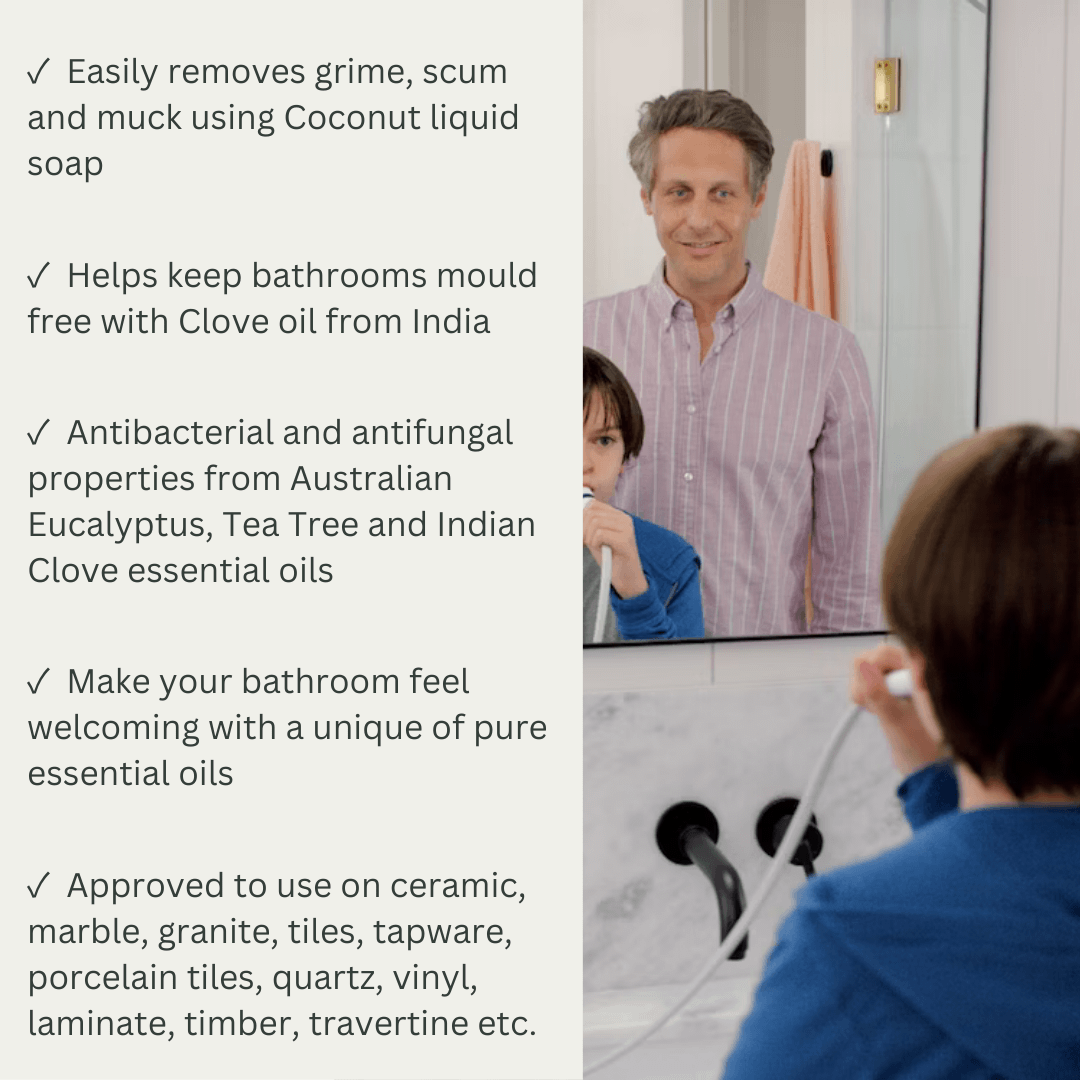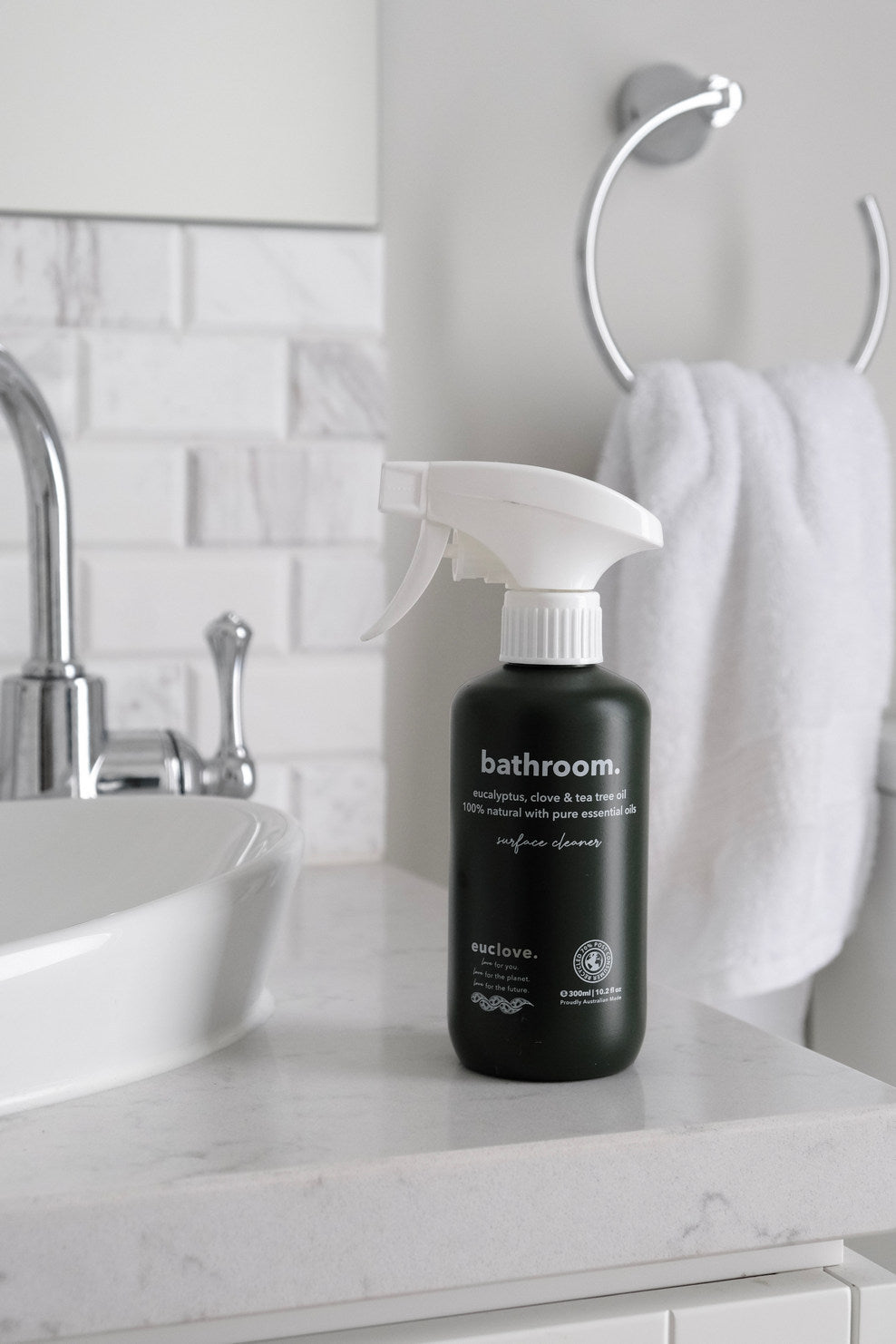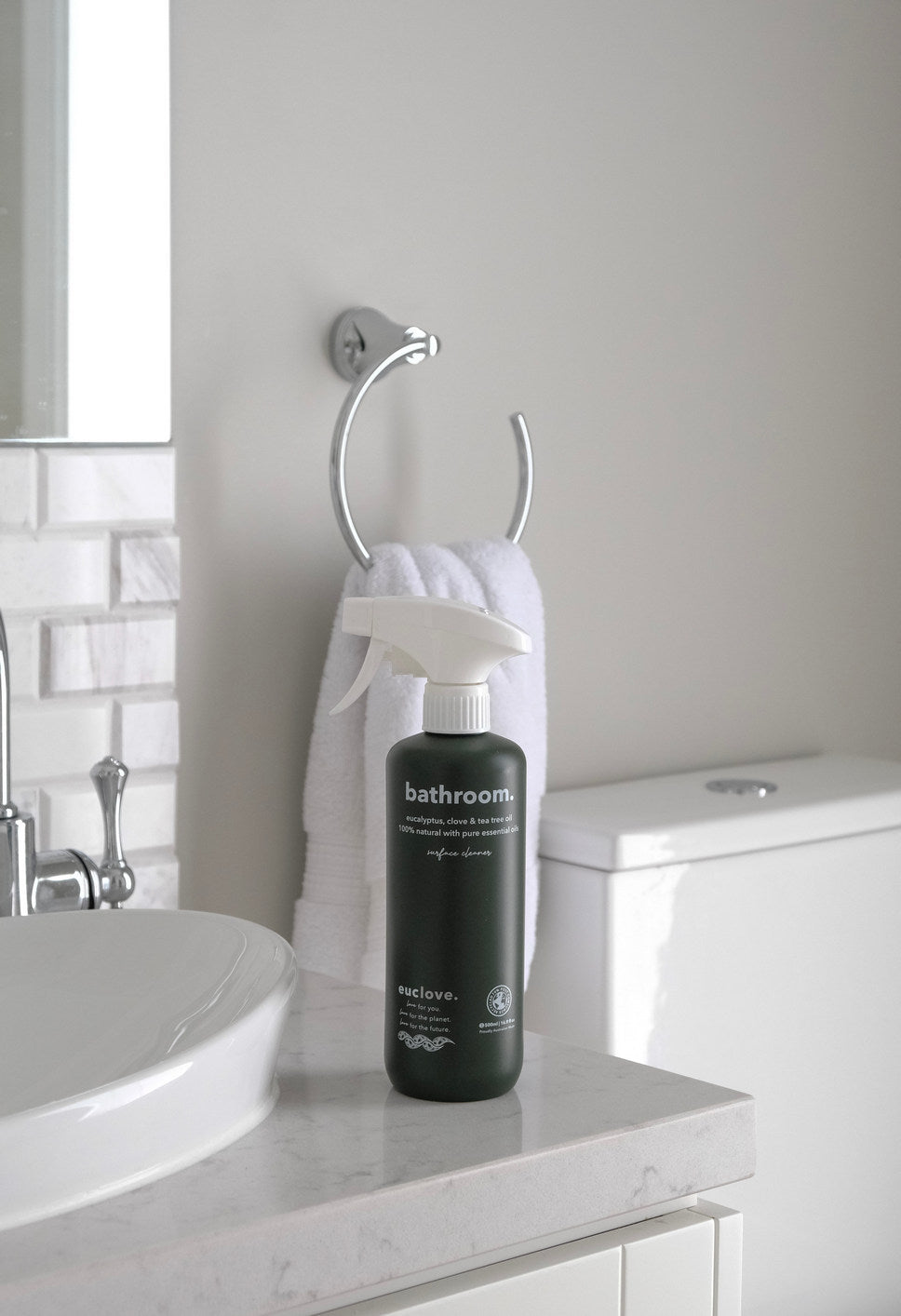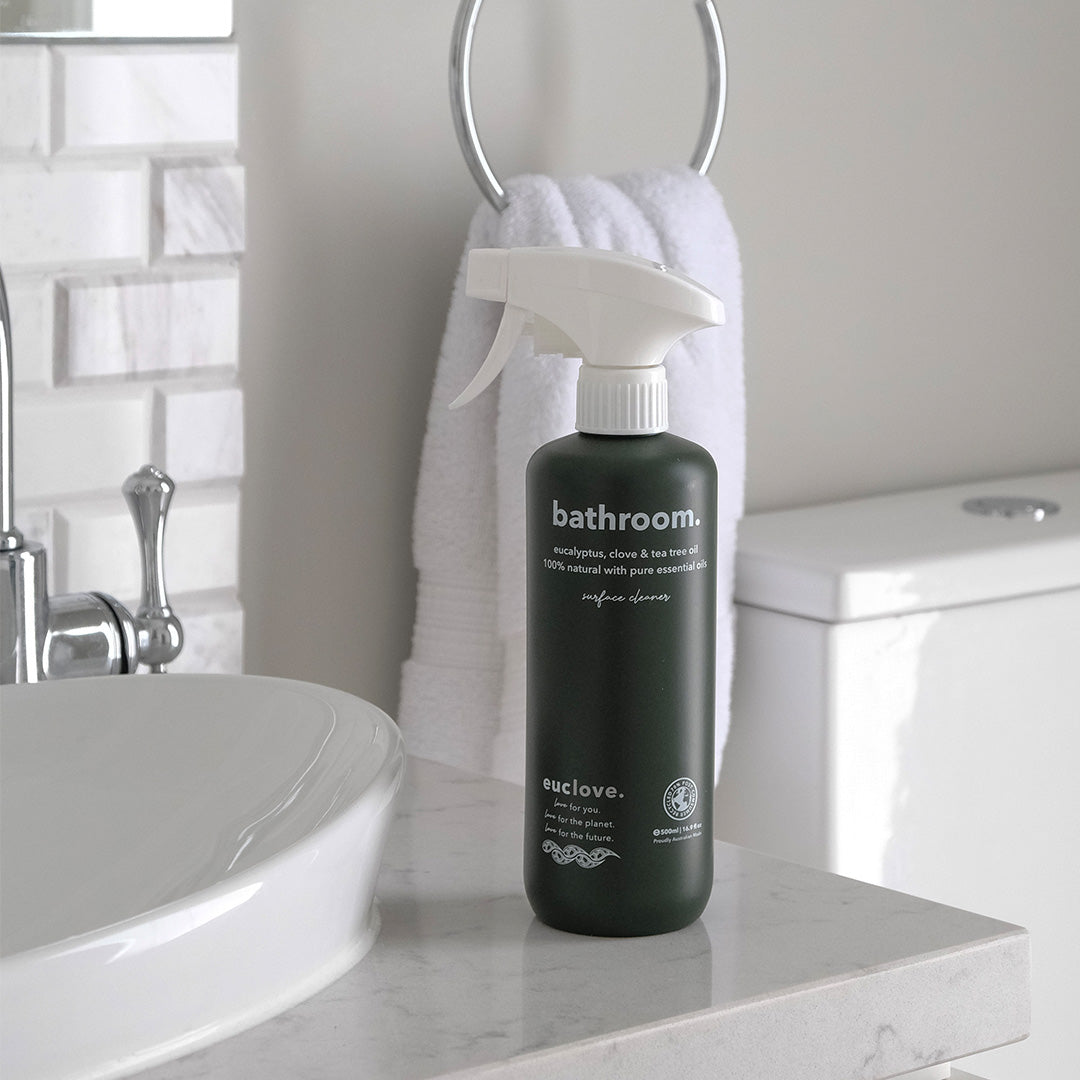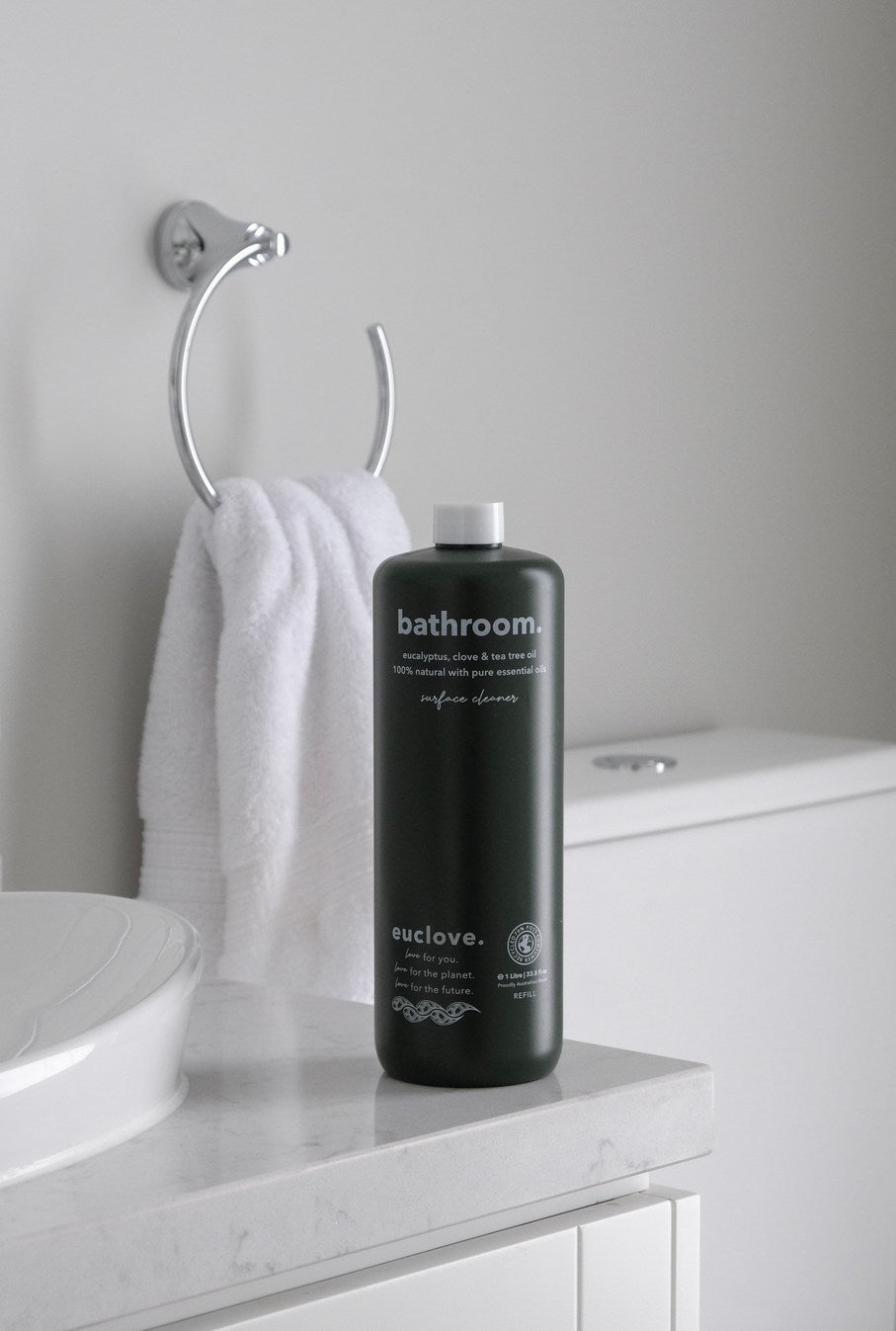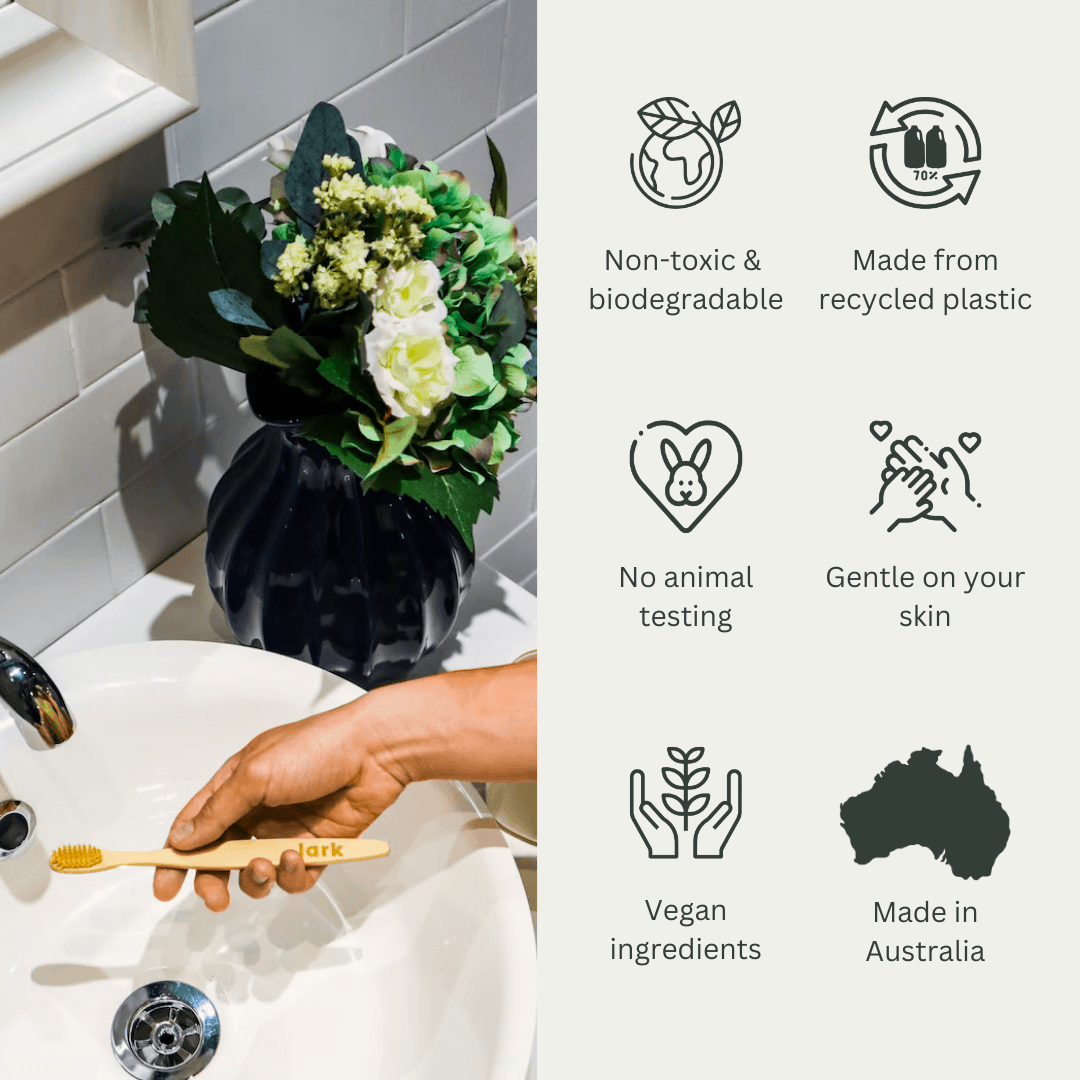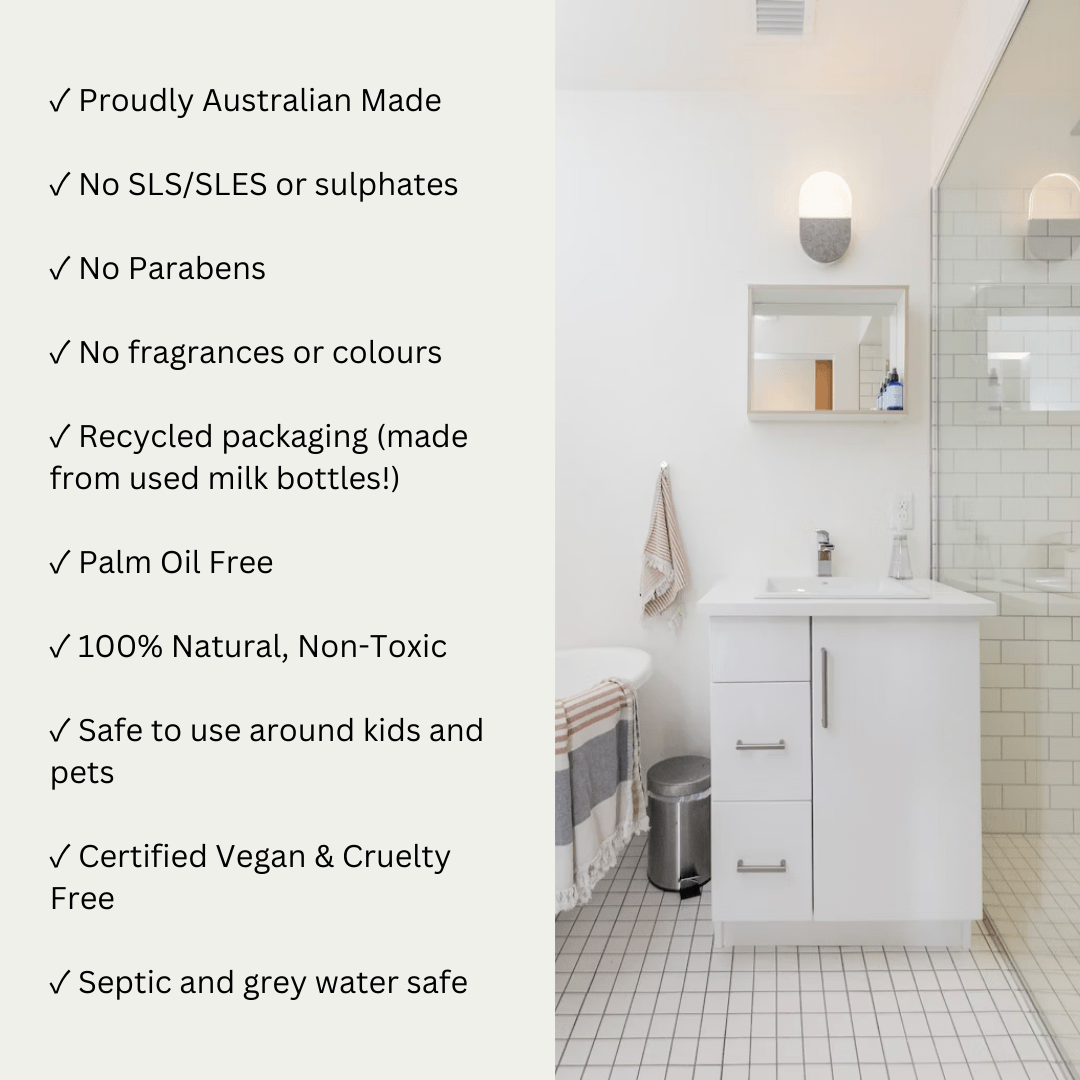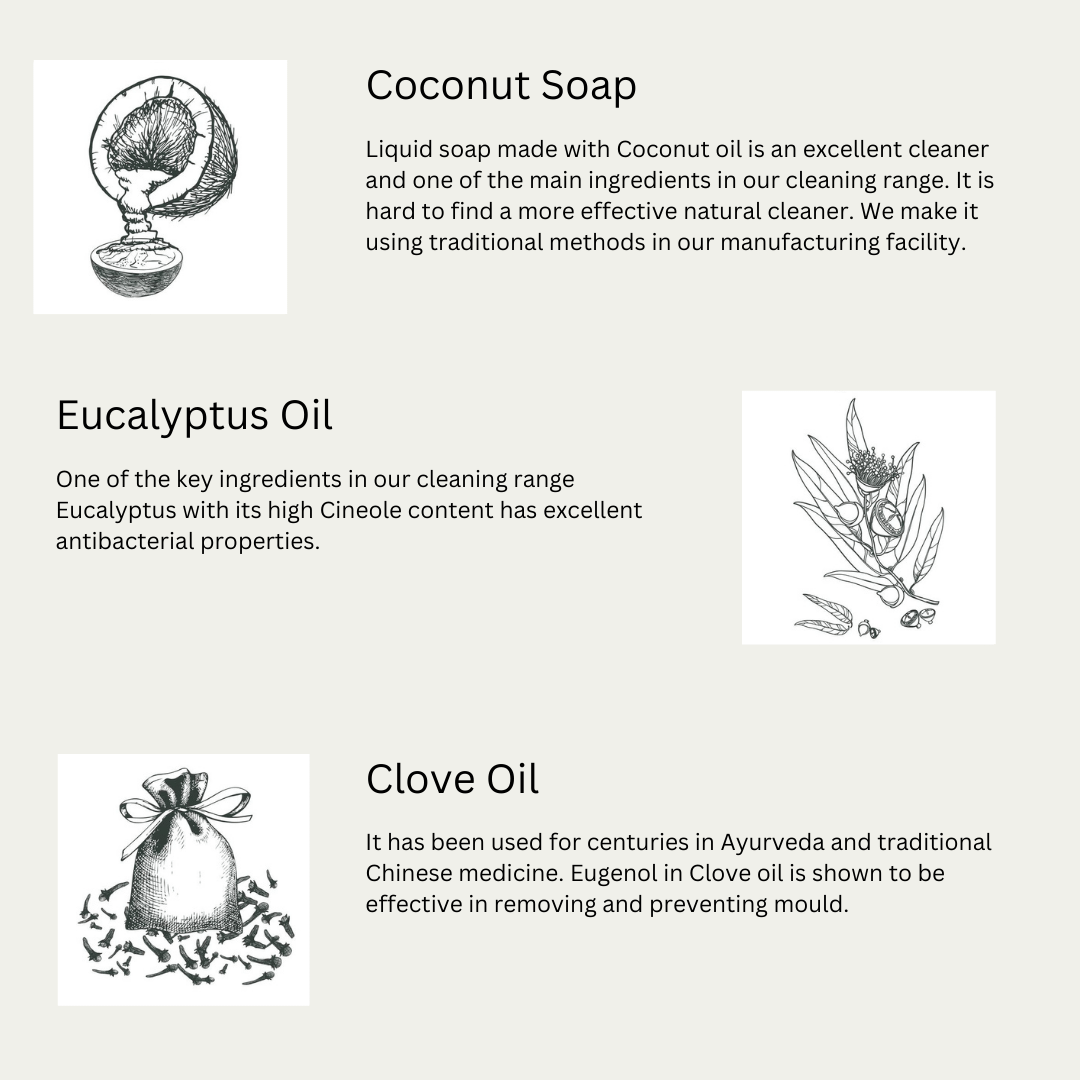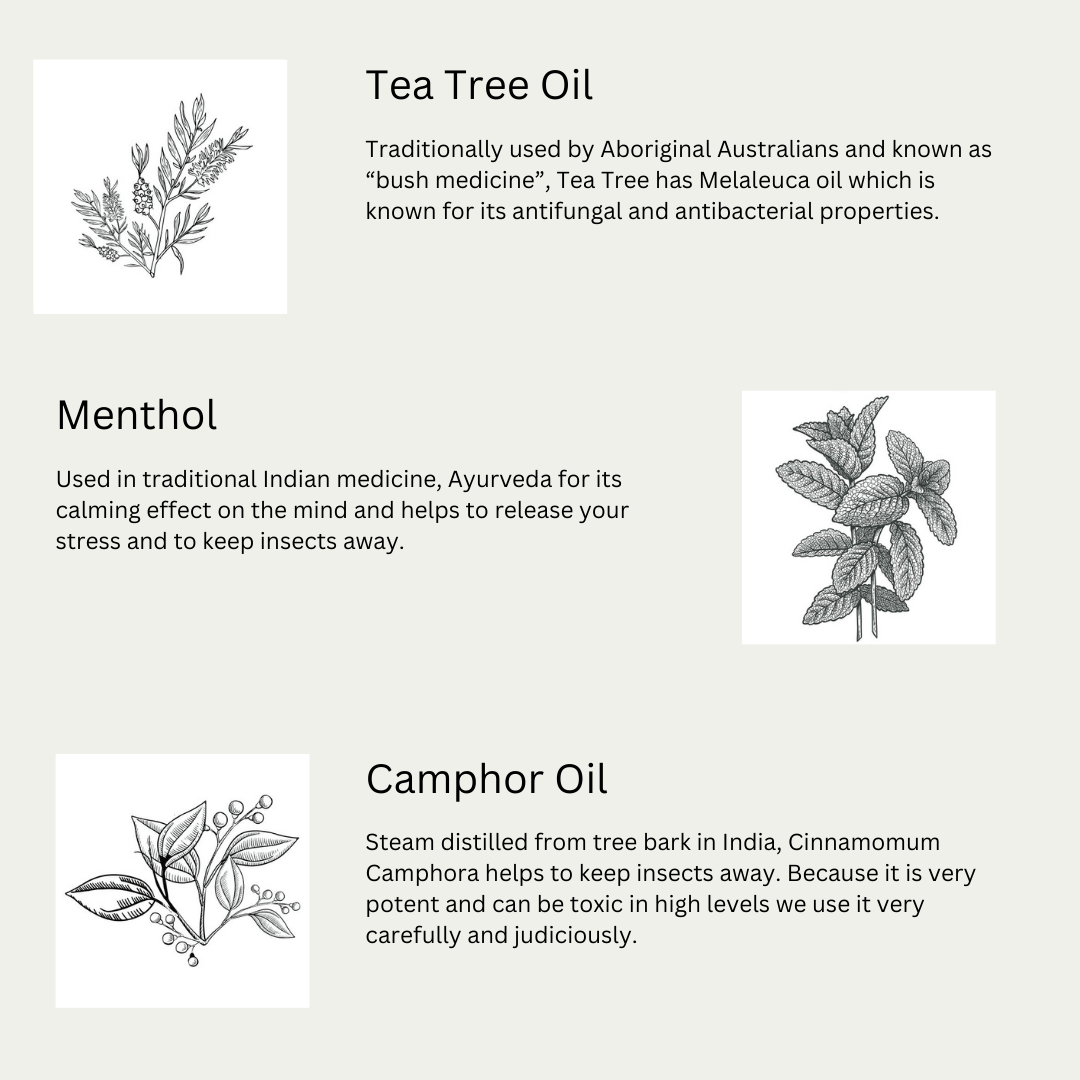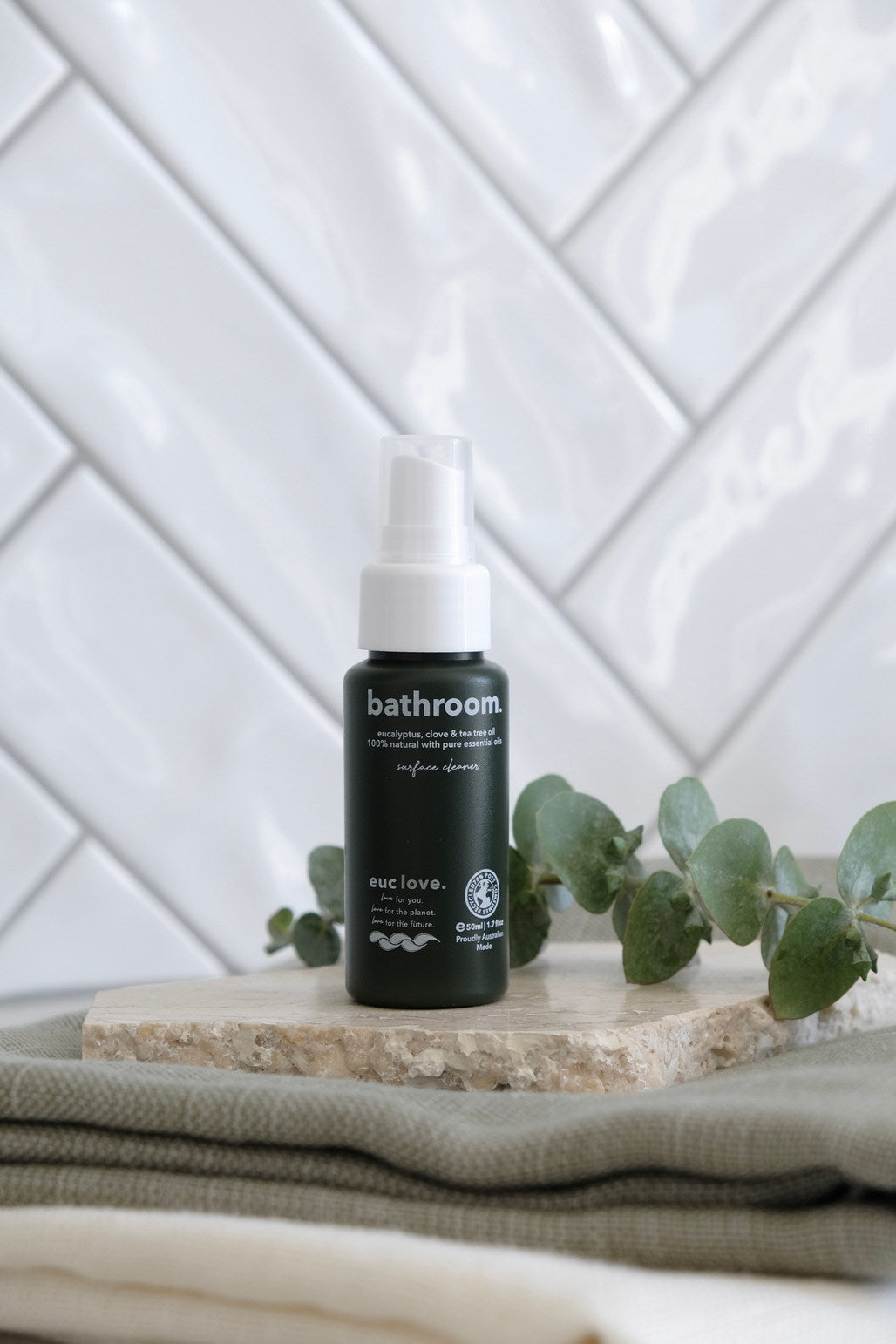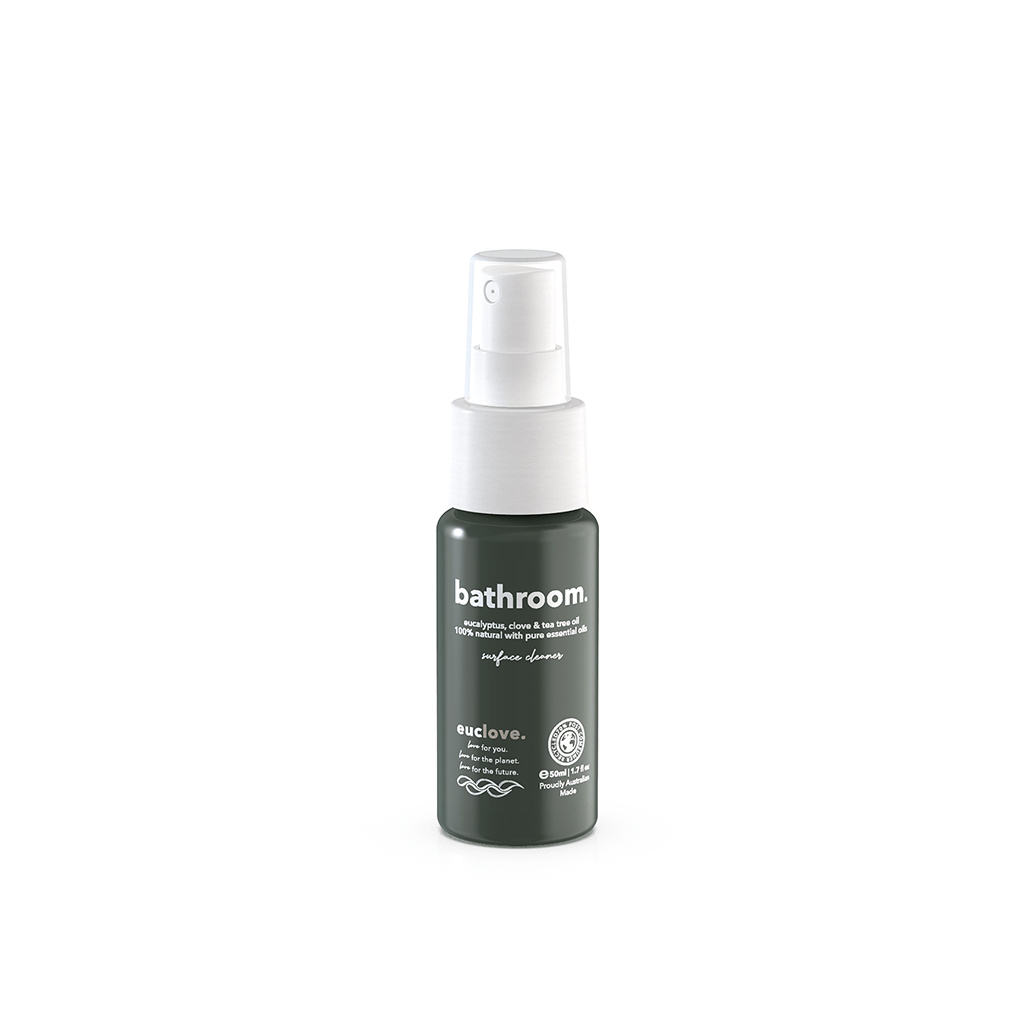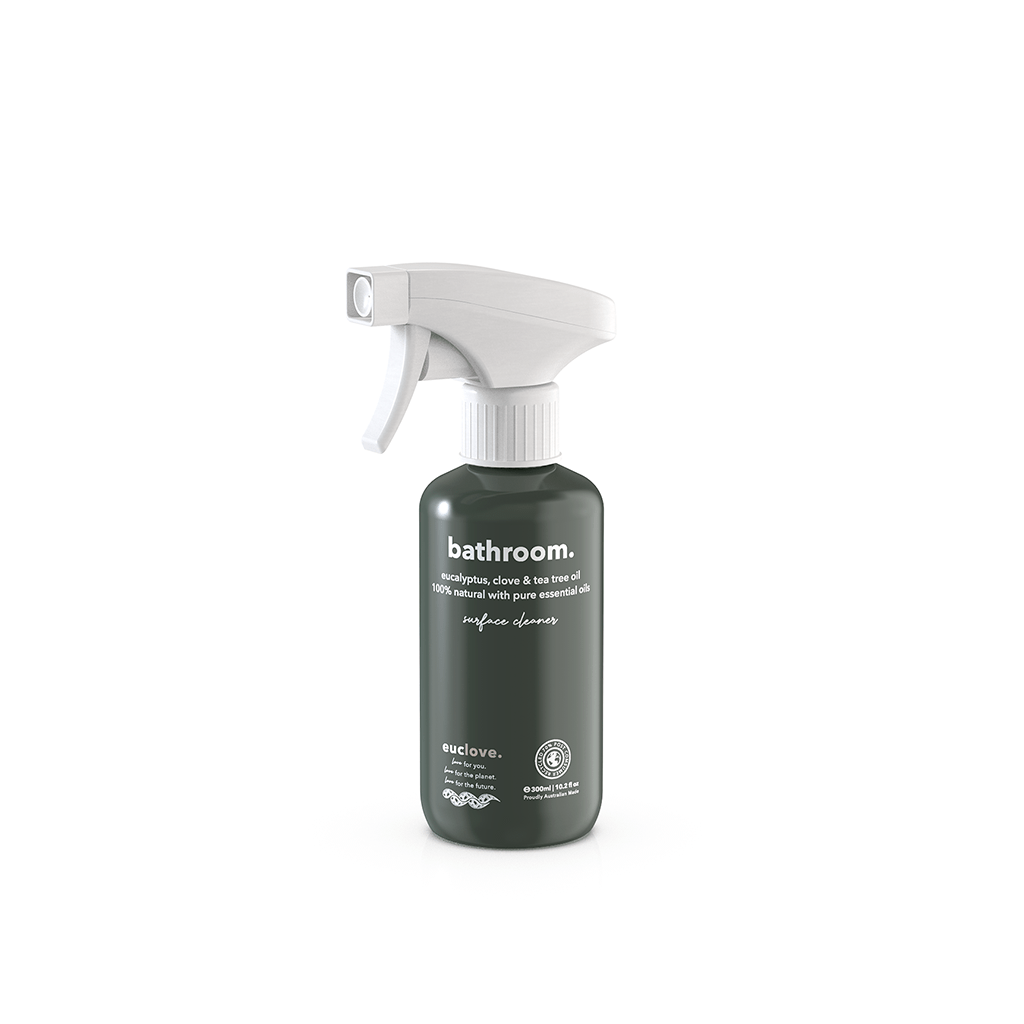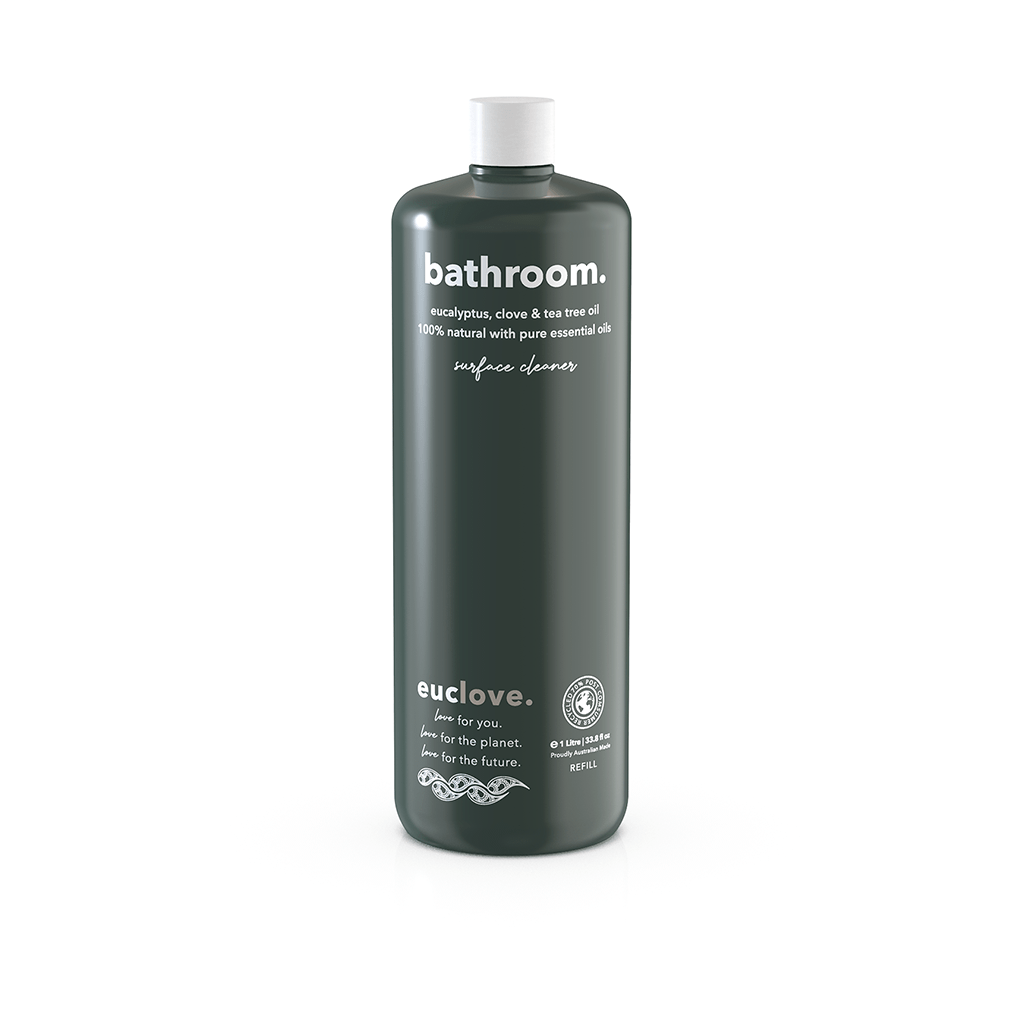 "I am astounded by how well this bathroom cleaner worked. I had super old scum built up around my sink that other products could not remove and this removed it instantly! Very impressed Euclove :)"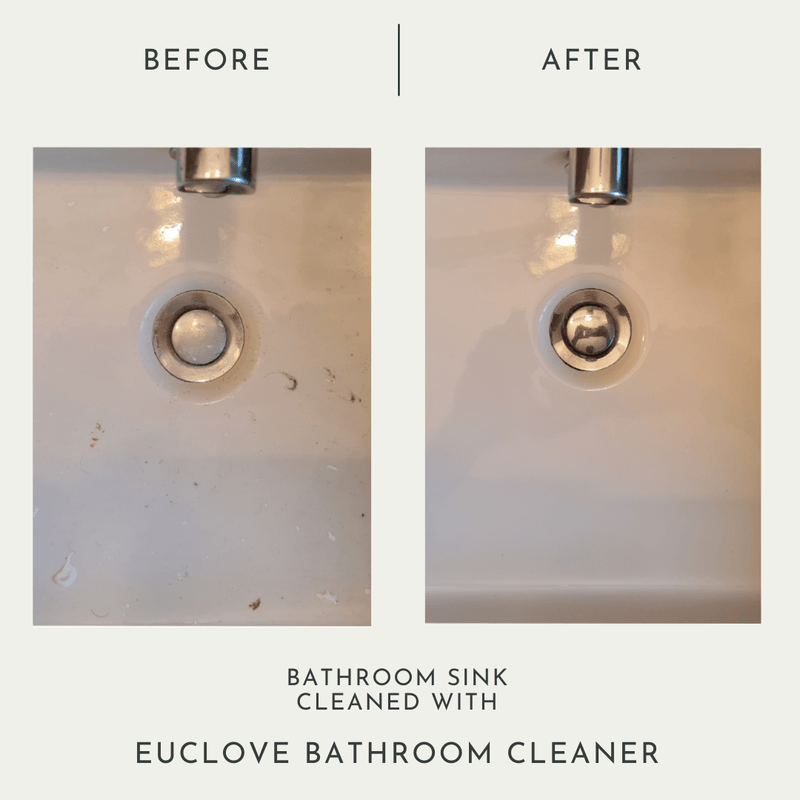 Effective without compromise
There's a common misperception that natural products are not as effective as cleaning chemicals.
Natural ingredients can be just as powerful as synthetic chemicals but without the harmful fumes, allergies and impact on our planet.
"I am astounded by how well this bathroom cleaner worked. I had super old scum built up around my sink that other products could not remove and this removed it instantly! Very impressed Euclove :)"
- Eloise from Tarragindi, Queensland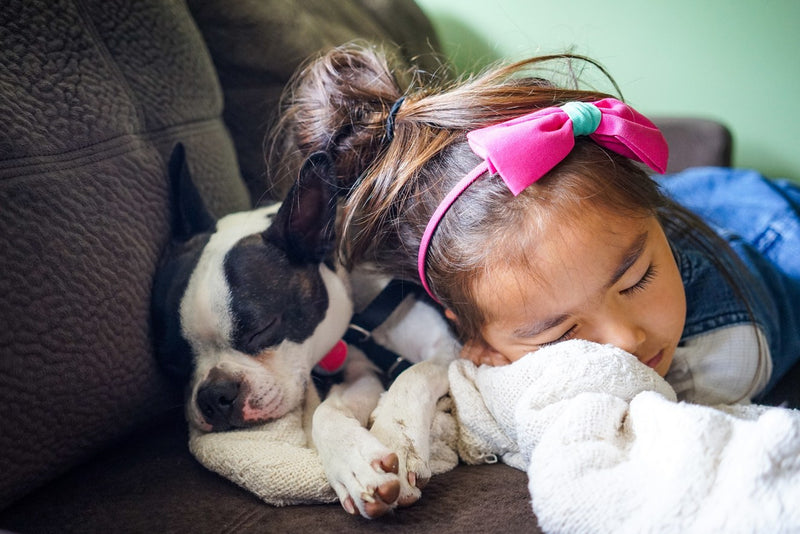 Safe around kids and pets
Did you know that some essential oils can be dangerous for our fur family? It's true! That's why we work closely with veterinarians while formulating our products to make sure they are completely safe for our beloved pets. We understand the unique sensitivities they have, and our vet-approved formula puts their well-being first. 🐾💚
Our product range is safe to use around pets! We care deeply about the well-being of our furry companions. That is which is why we take extra steps to ensure our cleaning products are pet-friendly. 🐶🐱
Fantastic spray smells amazing
Bathroom Cleaner
Love this product in fact I love all of Euclove products. My bathroom is so clean after using this
Linen spray kitchen and bathroom sprays
We love using all the above !
The lingering scent is all so pleasant
X
Thank you! Very thrilled.
Linen & Bedding Spray
Beautiful subtle scent , spray it each time I make the bed
Have a question? We've answered some common ones.
Q: I'm looking for something that will work but isn't bleach and is also cat and kid friendly.

A: Yes! The premium grade Clove oil we use is a rich source of a compound called Eugenol that helps to fight and also prevent mould when used regularly. Bleach while being toxic to use and inhale also doesn't kill mould. It simply changes the colour of the mould to white. So, it'll come back again. Regular use of Euclove Bathroom cleaner, prevents mould from coming back.
Q: Can you use the bathroom cleaner on caesarstone?

A: Yes, it is suitable for engineered surfaces like caesarstone. Just make sure the product doesn't pool in one spot.
Q: Is it safe to use on marble?

A: You can use all our cleaning products on natural stones safely. Please be careful not to allow the product to pool in one spot because of the potency of the products.
Q: I have young kids, pets at home, can I still use this product?

A: As a family business, we are very careful when choosing ingredients. The product is safe to use around kids and pets. Even though the products are natural, always read the label and follow directions and cautions.
Q: We're on a septic or grey water system. Are the products safe to use in these systems?

A: Our product formulations are all safe to use in modern septic systems. We ensure that the ingredients and our finished products are all safe to use in greywater and septic systems.
Q: I have a bit of mould on other surfaces like window sills and chest of drawers. Would it be suitable for that?

A: Yes, you can use the bathroom cleaner to clean other areas with mould. It is safe to use on other surfaces like timber, walls etc. Just be sure to spot test first before using it everywhere.
Still have a question? Hit us up on the Chat or contact us. We love talking to people and answering questions.
For general questions, also check out our FAQ page.
ASK A QUESTION
The benefits of pure essential oils
Every ingredient has a purpose and scientifically proven benefits.
We never use an ingredient just for the smell, even though they smell amazing! Made with care using traditional steam distillation, our therapy grade pure essential oils are sustainably grown in their native lands.
Eucalyptus Oil (Blue Mallee)

One of the key ingredients in our cleaning range Eucalyptus with its high Cineole content has excellent antibacterial properties.

Clove Oil

It has been used for centuries in Ayurveda and traditional Chinese medicine. Eugenol in Clove oil is shown to be effective in removing and preventing mould.

Coconut Soap

Liquid soap made with Coconut oil is an excellent cleaner and one of the main ingredients in our cleaning range. It is hard to find a more effective natural cleaner. We make it using traditional methods in our manufacturing facility.

Menthol

Used in traditional Indian medicine, Ayurveda for its calming effect on the mind and helps to release your stress and mental pressure.

Tea Tree Oil

Traditionally used by Aboriginal Australians and known as "bush medicine", Tea Tree has Melaleuca oil which is known for its antifungal and antibacterial properties.

Camphor Oil

Steam distilled from tree bark in India, Cinnamomum Camphora helps to keep insects away. Because it is very potent and can be toxic in high levels we use it very carefully and judiciously.